100% guarantee that your tickets are authentic, the seats you ordered & arrive in time!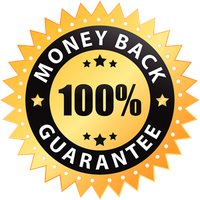 Dodgers Vs Phillies Tickets
Affordable Dodgers Vs Phillies Tickets are on sale now and all are 100% guaranteed.
DODGERS VS PHILLIES TICKETS
With Dodgers VS Phillies tickets from our website, prepare to hit a home run for the whole family. The Los Angeles Dodgers (NL West) and Philadelphia Phillies (NL East) seem to have a lot of history with one another for two clubs who do not share any geographical space and have never been a part of the same division. They always seem to cross paths in pivotal situations, as most healthy rivalries do. A position in the World Series was always at stake when the Los Angeles Dodgers and Philadelphia Phillies faced off in the playoffs. Get your Dodgers VS Phillies tickets from our website to witness live one of the most storied teams in professional baseball!
This is an incredible opportunity to see some of the world's most gifted baseball players battle against one another. The roster of the Los Angeles Dodgers has a multitude of exceptional players, including names like David Price, Max Muncy, Reyes Moronta, and Cody Bellinger, to mention just a few of them. Yairo Muz, Alec Bohm, Zack Wheeler, and Ranger Suarez were all members of the starting lineup for the Philadelphia Phillies as the new baseball season started. The roster of the Philadelphia Phillies had many more significant players as well. There aren't many Dodgers VS Phillies tickets left for sale, so fans should act quickly if they're going to attend the game.
The fact that both clubs have gorgeous ballparks that supporters on both sides want to attend adds more firepower to this rivalry. It is the third-oldest stadium in the majors and has the largest capacity of any baseball stadium in the world. Dodger Stadium has developed into a timeless venue. Since the MLB season announcement, Dodgers VS Phillies tickets have been available on our website. Avoid the lineups at the box office on game day by purchasing your authentic Dodgers VS Phillies tickets from us!
DODGERS VS PHILLIES TICKET PRICES AND GAME INFORMATION
HOW MUCH ARE LOS ANGELES DODGERS VS PHILADELPHIA PHILLIES GAME TICKETS?
Dodgers VS Phillies game tickets start at $42.00. The most expensive tickets for the games may be found for as much as $8925. Visit our website to learn more about VIP seats and other premium ticket choices. You should budget around $95.16 for a single baseball game ticket.
HOW TO BUY CHEAP DODGERS VS PHILLIES TICKETS?
Don't waste any time looking for cheap Dodgers VS Phillies tickets if you want to see this historic rivalry up and personal. This is the spot you go to see dates, timings, and ticket pricing for every time these two teams face one another, whether during the regular season or another memorable playoff series.
WHERE DO THE DODGERS VS PHILLIES PLAY?
No of where the game is played, fans interested in seeing a Dodgers VS Phillies game should be enthusiastic since both clubs play in dynamic settings that prioritize the fan experience. While the Phillies play their home games at Citizens Bank Park in Philadelphia, PA, the Dodgers play theirs in Dodger Stadium in Los Angeles, CA.
WHEN DO THE DODGERS VS PHILLIES PLAY AGAINST EACH OTHER THIS SEASON?
This season, fans can anticipate seeing a lot of action between the Dodgers and the Phillies. Find the game listings above to view every Dodgers and Phillies regular season and playoff meeting.

Premium Seating offers a 100% Money-Back Guarantee on every ticket we sell.
We guarantee that your tickets will be authentic, valid for entry, and will arrive on time for your event - or your money back.
We strive to offer the best selection of upper, lower, and floor seating for your upcoming event. Know your getting a great deal on your next order!