100% guarantee that your tickets are authentic, the seats you ordered & arrive in time!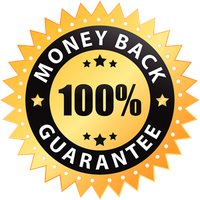 Dodgers Vs Cubs Tickets
Affordable Dodgers Vs Cubs Tickets are on sale now and all are 100% guaranteed.
DODGERS VS CUBS TICKETS
We know you are excited to see the Los Angeles Dodgers and Chicago Cubs play against each other! But before you get too excited, you must get your Dodgers vs Cubs tickets on our website!
Both teams compete within Major League Baseball (MLB) and are a part of the National League (NL); the Los Angeles Dodgers are a part of the West Division of the NL, while the Chicago Cubs are a part of the Central Division of the NL. Games between the two teams are always exciting to watch; as a matter of fact, Dodgers vs Cubs tickets remain the most popular among baseball fans – a testament to how amazing the games are. You'd surely be missing out if you don't get your tickets soon.
Games are made exciting by the rivalry between teams, and the Dodgers and Cubs have an awesome one! Die-hard fans of the sport can attest to the fact that Andrew Heaney of the Dodgers and Marcus Stroman of the Cubs have a fantastic rivalry. The competition between the two makes the games super fun to watch and fills the audience with thrilling anticipation! Don't wait too long, otherwise, all Dodgers vs Cubs tickets will be sold out!
Dodgers vs Cubs tickets are usually always sold out, but now is your lucky chance! Our website is selling a brand new batch of Dodgers vs Cubs tickets – head on over to our website today!
DODGERS VS CUBS TICKET PRICES AND GAME INFORMATION
HOW MUCH ARE LOS ANGELES DODGERS VS CHICAGO CUBS GAME TICKETS?
Typically, Dodgers vs Cubs game tickets cost around $55, while the lowest price they go for is about $29.
If you are looking for an even more exclusive experience, you can opt for purchasing a premium ticket. Premium tickets come with VIP venue access, premium seat selection, and many other special services. Premium tickets are more expensive, but they give you access to an amazing experience!
HOW TO BUY CHEAP DODGERS VS CUBS TICKETS?
You can now get cheap Dodgers vs Cubs tickets on our website! We sell tickets for as cheap as $29, making it easy for almost any fan to attend a game!
Our low, low prices, paired with our transparent and full-proof payment policy, cannot be beaten! We will be your first and last stop for all your ticketing needs – no other site can compare to our prices! Tickets are now only a click away!
WHERE DO THE DODGERS VS CUBS PLAY?
The Los Angeles Dodgers play at their home field, Dodger Stadium in Los Angeles, California, while the Chicago Cubs play at Wrigley Field in Chicago, Illinois. No matter where you attend a game, you are bound to have an awesome time as both venues are iconic and focus on enhancing the fan experience!
WHEN DO THE DODGERS VS CUBS PLAY AGAINST EACH OTHER THIS SEASON?
The Los Angeles Dodgers and the Chicago Cubs are scheduled to play against each other many times throughout the new season. Visit our Dodgers game tickets page or our Cubs game tickets page to get more information about their games and scheduled dates.

Premium Seating offers a 100% Money-Back Guarantee on every ticket we sell.
We guarantee that your tickets will be authentic, valid for entry, and will arrive on time for your event - or your money back.
We strive to offer the best selection of upper, lower, and floor seating for your upcoming event. Know your getting a great deal on your next order!