100% guarantee that your tickets are authentic, the seats you ordered & arrive in time!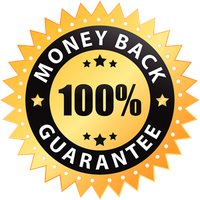 Dodgers Vs Brewers Tickets
Affordable Dodgers Vs Brewers Tickets are on sale now and all are 100% guaranteed.
DODGERS VS BREWERS TICKETS
Purchase MLB Dodgers VS Brewers tickets and enjoy a fun-filled day at the ballpark. The Milwaukee Brewers have had difficulty establishing significant rivals since relocating to the National League in 1998 from the American League. The Brewers don't have a problem with any of their National League rivals except for the Cardinals and Cubs. However, the Los Angeles Dodgers and Milwaukee Brewers met in a close and exciting NLCS game in 2018, and there seems to be some opportunity for a deal to be struck.
For the Milwaukee Brewers, it makes sense to have a little competition with the Los Angeles Dodgers. The Los Angeles Dodgers have long been regarded as one of the league's most venerable groups. Their on-field prowess is self-evident, as is the extensive roster of Hall of Famers who has donned the Dodger Blue.
Will Smith, Reyes Moronta, Phil Bickford, and Julio Uras are just a few of the legendary Los Angeles Dodgers players that will be present at the occasion. It is anticipated that the Milwaukee Brewers will use the services of players such as Brad Boxberger, Chi Chi González, Jandel Gustave, and Victor Caratini. Purchase your Dodgers VS Brewers tickets right now, so you don't miss out on all the action! Baseball fans needing Dodgers VS Brewers tickets can go no further than our website.
In 1998, the Milwaukee Brewers moved to the National League and set their sights on becoming the next Los Angeles Dodgers. Milwaukee has only made it to the World Series once in almost three decades in the American League. Even though they knew they would have to overcome the likes of the Dodgers, the National League transfer afforded them a fresh start. Fans can cheer on their favorite players while they perform on the field. They just need to get Dodgers VS Brewers tickets to get in on the action. Don't miss out on Dodgers VS Brewers tickets!
DODGERS VS BREWERS TICKET PRICES AND GAME INFORMATION
HOW MUCH ARE LOS ANGELES DODGERS VS MILWAUKEE BREWERS GAME TICKETS?
Dodgers VS Brewers game tickets begin at $28.00. For $2512.00, you can get the most expensive LA Dodgers VS Milwaukee Brewers tickets. The best seats and most expensive tickets are available on our website. For a single ticket to a baseball game, you can expect to pay around $161.00
HOW TO BUY CHEAP DODGERS VS BREWERS TICKETS?
The good news is that if you're looking for cheap Dodgers VS Brewers tickets, your quest is finished. This display will show you the dates, timings, and tickets for every Dodgers-Brewers game. In Milwaukee, tickets for Brewers games tend to be less expensive, although inexpensive Dodgers tickets at Chavez Ravine are also available.
WHERE DO THE DODGERS VS BREWERS PLAY?
Dodgers and Brewers fans should be thrilled no matter where the game is played since both clubs play in exciting stadiums that put a high value on the fan experience. The Dodgers and the Brewers play their home games at Dodger Stadium in Los Angeles, CA.
WHEN DO THE DODGERS VS BREWERS PLAY AGAINST EACH OTHER THIS SEASON?
Expect to see a lot more games between the Dodgers and Brewers this season. All regular season and playoff games between Dodgers and Brewers are listed above. Fans may explore the Los Angeles Dodgers tickets website to find tickets for any team games.

Premium Seating offers a 100% Money-Back Guarantee on every ticket we sell.
We guarantee that your tickets will be authentic, valid for entry, and will arrive on time for your event - or your money back.
We strive to offer the best selection of upper, lower, and floor seating for your upcoming event. Know your getting a great deal on your next order!