100% guarantee that your tickets are authentic, the seats you ordered & arrive in time!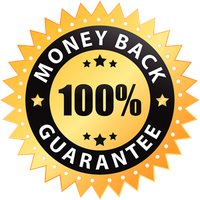 Dodgers Vs Astros Tickets
Affordable Dodgers Vs Astros Tickets are on sale now and all are 100% guaranteed.
DODGERS VS ASTROS TICKETS
Among Major League Baseball teams, the Los Angeles Dodgers and Houston Astros are two of the most exciting clubs to watch. When these two teams play head-to-head, it's always a blast to see the superb pitching, explosive hitting, and outstanding defense. When you go to an Astros-Dodgers game, you know you're in for a fantastic time. This means you may get Dodgers vs Astros tickets from our website right now!
The 2017 World Series game between the Houston Astros and Los Angeles Dodgers was the most crucial in the teams' history, although previous meetings have been close. The series, to this day, have fueled this rivalry. Dodgers vs Astros tickets are available from us if you are looking for a Major League Baseball event where both teams are motivated to win.
Los Angeles Dodgers stars Brusdar Graterol, Clayton Kershaw, Craig Kimbrel, and Will Smith will be in attendance. The Houston Astros anticipate using Luis Garcia, Bryan Abreu, Brandon Bielak, and Cristian Javier in their lineups. Get your Dodgers vs Astros tickets as soon as possible so you don't miss a game! We've been selling Dodgers vs Astros tickets for years, so we're a safe and dependable option for fans.
Since they don't face each other as often as they formerly did, demand for Dodgers vs Astros tickets is far higher than it was in the past. So hurry up and scoop them up asap!
DODGERS VS ASTROS TICKET PRICES AND GAME INFORMATION
HOW MUCH ARE LOS ANGELES DODGERS VS HOUSTON ASTROS GAME TICKETS?
Prices for the Dodgers VS Astros game tickets might vary based on a variety of variables. Ticket prices for the Los Angeles Dodgers VS Houston Astros game typically range from $13.00 to $58.00. You'll be able to witness all of the planned Astros vs Dodgers games right here on our website! It doesn't matter whatever ballpark you choose, and the prices will be around the same.
HOW TO BUY CHEAP DODGERS VS ASTROS TICKETS?
From our site, you can always get cheap Dodgers VS Astros tickets. Right here, you'll discover some great deals. Cheap Los Angeles Dodgers tickets are available, and cheap Astros tickets are from our site. Get ready for one of the finest MLB clashes between two big clubs by browsing our site and finding the right day and tickets.
WHERE DO THE DODGERS VS ASTROS PLAY?
When the Dodgers and Astros meet, baseball fans should expect a thrilling showdown since both teams play in stadiums that highly value the fan experience. Los Angeles' Dodger Stadium Hosts Dodgers home games, while Houston's Minute Maid Park hosts Astros games.
WHEN DO THE DODGERS VS ASTROS PLAY AGAINST EACH OTHER THIS SEASON?
Throughout the season, you will get to witness the teams face one other. The event listings above include regular season and playoff games between the Dodgers and Astros. Fans may explore the Los Angeles Dodgers tickets website to find tickets to all team's games. Visit our Houston Astros tickets page for a comprehensive schedule of upcoming Astros games. Astros tickets.

Premium Seating offers a 100% Money-Back Guarantee on every ticket we sell.
We guarantee that your tickets will be authentic, valid for entry, and will arrive on time for your event - or your money back.
We strive to offer the best selection of upper, lower, and floor seating for your upcoming event. Know your getting a great deal on your next order!