100% guarantee that your tickets are authentic, the seats you ordered & arrive in time!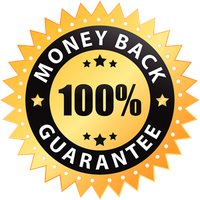 Dodgers Vs Angels Tickets
Affordable Dodgers Vs Angels Tickets are on sale now and all are 100% guaranteed.
DODGERS VS ANGELS TICKETS
Fans of baseball may get Dodgers VS Angels tickets at our website and get access to all MLB games. In the history of Major League Baseball, the Los Angeles Dodgers (NL West) and Los Angeles Angels of Anaheim (AL West) have been two of the most storied and exciting clubs ever to share a home city. Because the Dodgers and Angels have such a fierce rivalry, the atmosphere is usually electric with the energy of Dodgers and Angels supporters, who continually fight for bragging rights. When you buy Dodgers VS Angels tickets, you know you're in for a wonderful time.
The rivalry between the Los Angeles Dodgers and the Los Angeles Angels of Anaheim is enjoyable, but it's not as fierce as the rivalries between the Cubs and the White Sox or the Mets and the Yankees, which are all inside the same city.
Fans will get the opportunity to watch former greats of the Los Angeles Angels of Anaheim, such as Janson Junk, Aaron Loup, Oliver Ortega, and José Quijada. To name just a few, fans of the Los Angeles Dodgers can look forward to seeing talents like Tony Gonsolin, Clayton Kershaw, Reyes Moronta, and David Price throughout the next season. Our website is the best place to get Dodgers VS Angels tickets and other MLB events.
Trying to find the best Dodgers VS Angels tickets available on the market? We have them for you! Whatever stadium you go to; you'll find a fantastic ballpark. Angel Stadium in Anaheim has been home to the Los Angeles Angels since 1966. While in Los Angeles, Dodger Stadium has played host to some of the most memorable moments in Major League Baseball history. In reality, Dodger Stadium is among the league's oldest ballparks! So get your Dodgers VS Angels tickets from our website and avoid the lineups.
DODGERS VS ANGELS TICKET PRICES AND GAME INFORMATION
HOW MUCH ARE LOS ANGELES DODGERS VS LOS ANGELES ANGELS OF ANAHEIM GAME TICKETS?
The Dodgers VS Angels game tickets start at $93.00 for upper-level and outfield seats. This Angels against Dodger game might cost as much as $3782.00 for the most expensive tickets on sale. Check out our website for premium ticket choices and VIP seating locations. For a single ticket to a baseball game, you can expect to pay around $1255.00 for it.
HOW TO BUY CHEAP DODGERS VS ANGELS TICKETS?
Cheap Dodgers VS Angels tickets are easy to come by with us. Prepare for one of the finest MLB clashes between two California titans by browsing our website and booking your tickets now!
WHERE DO THE DODGERS VS ANGELS PLAY?
The Dodgers VS Angels game is always a treat, regardless of where the game is held since both clubs play in dynamic stadiums that put a premium on the fans' experience. Angel Stadium in Anaheim hosts Angels games, while Dodger Stadium serves as the home field for the Los Angeles Dodgers.
WHEN DO THE DODGERS VS ANGELS PLAY AGAINST EACH OTHER THIS SEASON?
This season, Dodgers and Angels fans can expect a lot of competition between the two teams. This page lists all Dodgers-Anaheim events, including regular season and playoff games.
The Los Angeles Dodgers ticket website is available for all Dodgers games. Visit our Los Angeles Angels website's page for a comprehensive schedule of upcoming Angels games. Other sports events in Los Angeles Other sporting events in Los Angeles are available if this one doesn't suit your fancy.

Premium Seating offers a 100% Money-Back Guarantee on every ticket we sell.
We guarantee that your tickets will be authentic, valid for entry, and will arrive on time for your event - or your money back.
We strive to offer the best selection of upper, lower, and floor seating for your upcoming event. Know your getting a great deal on your next order!