100% guarantee that your tickets are authentic, the seats you ordered & arrive in time!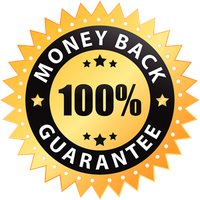 Cubs Vs Marlins Tickets
Affordable Cubs Vs Marlins Tickets are on sale now and all are 100% guaranteed.
CUBS VS MARLINS TICKETS
Two of the biggest and most popular baseball franchises, the Chicago Cubs and the Miami Marlins are in the MLB and are based in two of the United States' biggest baseball-loving cities. The franchises have racked up millions of supporters in their home states and outside of it by consistently playing high-quality and exciting baseball for decades and even being part of some of the most famous moments in baseball history. The large fan following both teams enjoy has caused the demand for Cubs VS Marlins tickets to increase high.
The Chicago Cubs play in the Central division of the National League, while the Miami Marlins play in the East division. Over years of regularly playing each other, the two teams have developed a rivalry, which is why Cubs VS Marlins tickets fly off the shelves when this game does occur. Hundreds of thousands of diehard supporters of both teams are eager to buy Cubs VS Marlins tickets to support their team in person, especially since this game could have knock-on effects on the campaigns of the Cubs and the Marlins. These fans may be glad to hear that Cubs VS Marlins tickets are readily available for purchase on our website.
The Cubs and the Marlins have two of the strongest rosters in the MLB, including some excellent talents. These talents are among the strongest and most popular in this edition of the MLB, and fans are excited to see how some star players, like the Cubs' Patrick Wisdom and the Marlins' Trevor Rogers, will perform against tough opposition. The best way to experience this game is by buying Cubs VS Marlins tickets from our website.
CUBS VS MARLINS TICKET PRICES AND GAME INFORMATION
HOW MUCH ARE CHICAGO CUBS VS MIAMI MARLINS GAME TICKETS?
The cost of Cubs VS Marlins game tickets is $14, but this price can be as low as $10. The price depends on a few factors that differ from game to game.
HOW TO BUY CHEAP CUBS VS MARLINS TICKETS?
The game between the Chicago Cubs and the Miami Marlins is one of the most eagerly anticipated ones by fans. As a result, cheap Cubs VS Marlins tickets have been getting harder and harder to come by. Fortunately, our website still has plenty of cheap Cubs VS Marlins tickets available for purchase.
WHERE DO THE CUBS VS MARLINS PLAY?
The Chicago Cubs play in the historic Wrigley Field, while the Miami Marlins play in loanDepot Park. Countless fans are eager to go to these games and participate in the electric crowd and atmospheres that these grounds are known for. No matter which team you want to support, our website is the best source for Cubs VS Marlins tickets.
WHEN DO THE CUBS VS MARLINS PLAY EACH OTHER THIS SEASON?
The Chicago Cubs and the Miami Marlins play each other several times this season, and all the games are eagerly anticipated. For exact dates, check out our pages for Chicago Cubs and Miami Marlins' full fixture and ticket lists. If you're looking for other events in these cities, check out our lists for all the sporting events in Chicago and Miami.

Premium Seating offers a 100% Money-Back Guarantee on every ticket we sell.
We guarantee that your tickets will be authentic, valid for entry, and will arrive on time for your event - or your money back.
We strive to offer the best selection of upper, lower, and floor seating for your upcoming event. Know your getting a great deal on your next order!