100% guarantee that your tickets are authentic, the seats you ordered & arrive in time!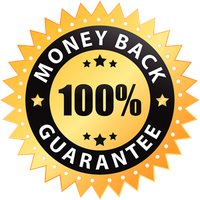 Cubs Vs Diamondbacks Tickets
Affordable Cubs Vs Diamondbacks Tickets are on sale now and all are 100% guaranteed.
CUBS VS DIAMONDBACKS TICKETS
With your Cubs VS Diamondbacks tickets this season, you can watch the Chicago Cubs and Arizona Diamondbacks baseball games live. You must purchase the Cubs VS Diamondbacks tickets as soon as you can since the teams are well-liked, the game is fierce, and the tickets sell out extremely quickly, especially if you want to experience the entire fan experience with every home run, perfect pitching, enthusiastic audience cheering, and more!
The Chicago Cubs are a pro baseball team from Chicago, US. This squad competes in the MLB against other clubs and is a Nationals League Central Division member. The Arizona Diamondbacks are a pro American baseball team from Phoenix, Arizona. This squad plays in the Major Baseball League and is a National League West Division member. By purchasing Cubs VS Diamondbacks tickets for the upcoming Cubs and Diamondbacks game, you may see each team compete against one another.
Purchase Cubs VS Diamondbacks tickets from our website to see your favorite athletes compete live. The Diamondbacks, Ketel Marte, David Peralta, Ian Kennedy, Madison Bumgarner, and other players will compete against the Cubs, Adbert Alzolay, Ian Happ, Drew Smyly, Alfonso Rivas, and others.
Get Cubs VS Diamondbacks tickets to the Cubs and Diamondbacks game to support your favorite team in winning the upcoming titles for you.
CUBS VS DIAMONDBACKS TICKET PRICES AND GAME INFORMATION
HOW MUCH ARE CHICAGO CUBS VS ARIZONA DIAMONDBACKS GAME TICKETS?
Starting at roughly $24.00, tickets for the Chicago Cubs and Arizona Diamondbacks games normally cost around $92.00. Due to a number of variables, including seat location, game day, the popularity of the game and players, ticket demand, and many more, the price of Cubs VS Diamondbacks game tickets varies considerably on the local market. These tickets are offered at all teams' games; however, the cost varies according to the location and set-up.
HOW TO BUY CHEAP CUBS VS DIAMONDBACKS TICKETS?
It isn't easy to buy tickets for the Cubs and Diamondbacks because they are two extremely popular clubs. Most game tickets are frequently out of stock, while the remaining ones are sometimes pricey and out of reach. For fantastic prices, you may purchase their cheap Cubs VS Diamondbacks tickets from us. Yes, you can purchase affordable Cubs VS Diamondbacks tickets from us and take full advantage of their baseball triumphs by having the ultimate fan experience.
WHERE DO THE CUBS VS DIAMONDBACKS PLAY?
Fans who want to see a Cubs and Diamondbacks game are always excited and do not care about the game's location. The home ballparks of the Cubs and Diamondbacks are Wrigley Field in Chicago, Illinois, and Chase Field in Phoenix, Arizona, respectively.
WHEN DO THE CUBS VS DIAMONDBACKS PLAY AGAINST EACH OTHER THIS SEASON?
The above event listings provide information on all of the regular season and postseason encounters between the Diamondbacks and Cubs. On the Cubs tickets website, you can discover a detailed schedule of the team's upcoming games and information on its players. Visit the Diamondbacks tickets website for more on the players and games of the team.

Premium Seating offers a 100% Money-Back Guarantee on every ticket we sell.
We guarantee that your tickets will be authentic, valid for entry, and will arrive on time for your event - or your money back.
We strive to offer the best selection of upper, lower, and floor seating for your upcoming event. Know your getting a great deal on your next order!