100% guarantee that your tickets are authentic, the seats you ordered & arrive in time!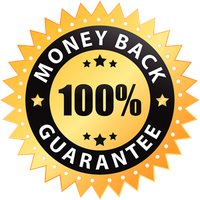 Cubs Vs Giants Tickets
Affordable Cubs Vs Giants Tickets are on sale now and all are 100% guaranteed.
CUBS VS GIANTS TICKETS
The Chicago Cubs and the San Francisco Giants, the baseball franchises which are instantly recognizable in several countries worldwide, especially where baseball is popular. The two teams have been playing high-quality, high-intensity baseball for decades and, in doing so, have gathered massive fan followings all over the world. They have played a part in some of the biggest moments in the MLB, and fans are more excited than ever for these two teams to face off. The demand for Cubs VS Giants tickets has been skyrocketing. Thousands of fans are buying Cubs VS Giants tickets to be able to see their favorite players live.
The Chicago Cubs play in the Central division of the National League, while the San Francisco Giants play in the West division. The frequent games the teams have had over the years have caused a small rivalry to develop between the fanbases of the franchises. Cubs VS Giants tickets have been selling out like hotcakes because fans want to support their team in a game that may prove to be integral in the campaign of either team. If you're one of the fans looking for tickets, you'll be glad to hear that we still have Cubs VS Giants tickets available for purchase.
Another reason for the demand behind Cubs VS Giants tickets is the talent that will be participating in the game. Fans are eager to see how some players like Patrick Wisdom of the Cubs and Brandon Crawford of the Giants will perform in this game.
CUBS VS GIANTS TICKET PRICES AND GAME INFORMATION
HOW MUCH ARE CHICAGO CUBS VS SAN FRANCISCO GIANTS GAME TICKETS?
The cost of Cubs VS Giants game tickets is $20, but this price can be as low as $15, depending on some factors that change from game to game.
HOW TO BUY CHEAP CUBS VS GIANTS TICKETS?
Fans of the Chicago Cubs and the San Francisco Giants can buy cheap Cubs VS Giants tickets from our website. Millions of fans on either side are clamoring to get their hands on cheap Cubs VS Giants tickets, which is why they are selling out so fast.
WHERE DO THE CUBS VS GIANTS PLAY?
The Chicago Cubs play at Wrigley Field, while the San Francisco Giants play at Oracle Park. Both of these stadiums are known for hosting giant, passionate crowds. Whether you want to support your team in the massive Wrigley Field or do the same in the historic Oracle Park, our website is the best source of Cubs VS Giants tickets.
WHEN DO THE CUBS VS GIANTS PLAY EACH OTHER THIS SEASON?
The Cubs and the Giants play each other a few times this season, and all the games are eagerly anticipated by fans. If you're looking for exact dates for all of the fixtures, check out our Chicago Cubs or San Francisco Giants full ticket pages. If you're looking for other events in these cities, check out our full sporting events lists for Chicago and San Francisco.

Premium Seating offers a 100% Money-Back Guarantee on every ticket we sell.
We guarantee that your tickets will be authentic, valid for entry, and will arrive on time for your event - or your money back.
We strive to offer the best selection of upper, lower, and floor seating for your upcoming event. Know your getting a great deal on your next order!