100% guarantee that your tickets are authentic, the seats you ordered & arrive in time!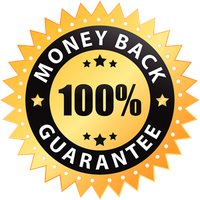 Cowboys Vs Texans Tickets
Affordable Cowboys Vs Texans tickets are on sale now! Cowboys Vs Texans tickets are all authentic and 100% guaranteed.
COWBOYS VS TEXANS TICKETS
The NFL has put forward numerous exciting matchups for their fans this season. The Cowboys vs Texans matchup seems to be one of the most exciting matchups out of the lot. The main reason for that is the similarities between these two teams. The Houston Texans are like a modern, updated version of the Dallas Cowboys. It is all the more reason to get a Cowboys VS Texans ticket.
The Dallas Cowboys belong to the East Division of the National Football Conference. The Houston Texans belong to the South Division of the American Football Conference. The Texans haven't even spent a portion of their time in the NFL compared to the Cowboys. The Texans could very well be the next Cowboys of professional football. Their line-up includes the big man Derek Stingley and the amazing Davis Mills.
The Dallas Cowboys have always had an edge over their opponents. They have an aura of superiority when they step onto the field. Their current line-up has players like Micah Parsons and Ezekiel Elliott. When these players go against the Texans, a few bruises will be the least of their concerns. If you love some old-fashioned football, you need a Cowboys VS Texans ticket more than anyone else.
What else does a Cowboys VS Texans ticket offer? Everything that a football fan could ever want. From glimpses of the mascots to becoming one with a vast, heart-warming fan base, you can experience it all with a Cowboys VS Texans ticket. So what are you waiting around for? Hop on to our website and get your Cowboys VS Texans ticket today.
COWBOYS VS TEXANS TICKET PRICES AND GAME INFORMATION
HOW MUCH ARE DALLAS COWBOYS VS HOUSTON TEXANS GAME TICKETS?
A typical Cowboys VS Texans game ticket will cost between $40 to $200. The average price for most tickets flutters around $120. The price isn't constant, and there are tons of different factors that influence the price. One such factor is the venue. Some venues experience an influx in demand because of their locations and therefore have increased prices. In the same way, the day and date can lead to an increase in prices. Please refer to our website to find out about the exact prices.
HOW TO BUY CHEAP COWBOYS VS TEXANS TICKETS?
If you are looking for cheap Cowboys VS Texans tickets, you can stop searching. Our website has some of the best and cheapest Cowboys VS Texans tickets available at the best price. If you want something more expensive, then we also have those options. The best part is that these tickets are sold in a secure way. You can look through our Dallas Cowboys List and Houston Texans List to find out about upcoming games.
WHERE DO THE COWBOYS VS TEXANS PLAY?
The Dallas Cowboys play in the beautiful AT&T Stadium, located in Arlington, Texas. The Houston Texans play their home games in the humongous NRG Stadium in Houston, Texas. Matches between these two teams can take place in either venue. For more information on the venues for upcoming games, please look through the lists on our website.
WHEN DO THE COWBOYS VS TEXANS PLAY AGAINST EACH OTHER THIS SEASON?
Since both the Dallas Cowboys and the Houston Texans are from separate divisions, we may not see them against each other often. However, we do know that they will face each other at least once. Please rely on the lists on our website to find out when and where these two will meet each other.

Premium Seating offers a 100% Money-Back Guarantee on every ticket we sell.
We guarantee that your tickets will be authentic, valid for entry, and will arrive on time for your event - or your money back.
We strive to offer the best selection of upper, lower, and floor seating for your upcoming event. Know your getting a great deal on your next order!