100% guarantee that your tickets are authentic, the seats you ordered & arrive in time!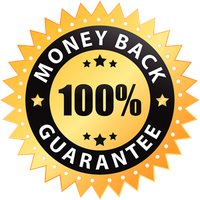 Cowboys Vs Steelers Tickets
Affordable Cowboys Vs Steelers tickets are on sale now! Cowboys Vs Steelers tickets are all authentic and 100% guaranteed.
COWBOYS VS STEELERS TICKETS
What every football fan needs is change. Aren't you tired of the usual shenanigan-filled games? Don't you want something like the good old football games? A game that can keep you engaged? A game that can give you a glimpse of what the NFL is all about? If you want something like this, then you need a Cowboys VS Steelers ticket. Your Cowboys VS Steelers ticket allows you to watch two of the best NFL teams play against each other.
The Pittsburgh Steelers belong to the North Division of the American Football Conference, while the Dallas Cowboys belong to the East Division of the National Football Conference. Both of these teams have their own legacies. Even though the Steelers have 20 years more experience than the Cowboys, their success rates are pretty much the same. What really makes a Cowboys VS Steelers ticket and their game worth it is the quality of the players.
The Dallas Cowboys have star players like Dak Prescott and Trevon Diggs on their side. In comparison, the Pittsburgh Steelers have Mason Rudolph and Kenny Pickett. Both teams have almost impregnable defensive lines and strong attackers. Even their fan bases are equally strong. You can become a part of either side with a Cowboys VS Steelers ticket.
But thousands of other people are also looking for these tickets. If you aren't quick, you might just end up missing your chance to watch this wonderful game. You can get your Cowboys VS Steelers ticket from our website today.
COWBOYS VS STEELERS TICKET PRICES AND GAME INFORMATION
HOW MUCH ARE DALLAS COWBOYS VS PITTSBURGH STEELERS GAME TICKETS?
A typical Cowboys VS Steelers game ticket may cost as much as $120. The lowest price that you can get for a Cowboys VS Steelers ticket is $35. Some of the expensive seats could cost more than $640. The date and day are two crucial factors that can affect a ticket's cost. Weekend games draw additional attention. The venue is another element that might have an impact on the cost. If you want to avoid any confusion about the price, please refer to the lists on our website.
HOW TO BUY CHEAP COWBOYS VS STEELERS TICKETS?
The best place to get cheap Cowboys VS Steelers tickets is our website. We have some of the best tickets at the most competitive prices in the market. We also sell all of our tickets in the most secure way possible. We also have tickets to other games of the Cowboys and the Steelers. You can look at our comprehensive Cowboys List and Pittsburgh Steelers List to find out about upcoming games.
WHERE DO THE COWBOYS VS STEELERS PLAY?
The Dallas Cowboys play in the AT&T Stadium, located in Arlington, Texas. The Pittsburgh Steelers play their home games in Heinz Field. This venue is located in Pittsburgh, Pennsylvania. Matches between the Cowboys and the Steelers will take place in either of these venues. You can look through our list to find out about the location for upcoming Cowboys VS Steelers games.
WHEN DO THE COWBOYS VS STEELERS PLAY AGAINST EACH OTHER THIS SEASON?
The Dallas Cowboys and the Pittsburgh Steelers are from different divisions. Naturally, they will not face off against each other often. We could see them against each other once or twice this season based on the circumstances. You will have to keep an eye on our website to find out about potential fixtures of the Cowboys against the Steelers.

Premium Seating offers a 100% Money-Back Guarantee on every ticket we sell.
We guarantee that your tickets will be authentic, valid for entry, and will arrive on time for your event - or your money back.
We strive to offer the best selection of upper, lower, and floor seating for your upcoming event. Know your getting a great deal on your next order!