100% guarantee that your tickets are authentic, the seats you ordered & arrive in time!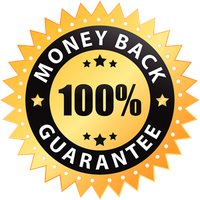 Cowboys Vs Patriots Tickets
Affordable Cowboys Vs Patriots tickets are on sale now! Cowboys Vs Patriots tickets are all authentic and 100% guaranteed.
COWBOYS VS PATRIOTS TICKETS
A Cowboys VS Patriots ticket is your one-way ticket to the best matchup in the NFL. The sheer challenge separates this from the rest of the NFL matchups. Both of the teams are pretty much evenly matched. All of the players perform to their utmost abilities and capabilities. Like two boxers in a ring, these teams won't give up no matter what happens.
A Cowboys vs Patriots game is the definition of a brawl between two Alphas. The New England Patriots are the unrivaled kings of the East Division of the American Football Conference. In comparison, the Dallas Cowboys are dominators of the East Division of the National Football Conference. This isn't just your average game; this is a fight for supremacy. And every great fight needs an excited audience. So you cannot, and you should not miss this matchup.
The Cowboys have Shoguns in the form of Ezekiel Elliott and CeeDee Lambs. With players like Ty Montgomery and Tyquan Thornton, the Patriots are set to deliver par-on-par blows to the Cowboys. We might see a lot of takedowns or tension. And you can enjoy it all from a safe seat by getting a Cowboys VS Patriots ticket. Become one with a sea of roaring fans and make waves in the football world. The only thing you need to do to make it all possible is to get a Cowboys VS Patriots ticket.
The only problem is that, like you, thousands of other fans of the Dallas Cowboys and New England Patriots. And like you, they want to get a Cowboys VS Patriots ticket. If you don't reserve your Cowboys VS Patriots ticket today, someone else definitely will.
COWBOYS VS PATRIOTS TICKET PRICES AND GAME INFORMATION
HOW MUCH ARE FULL NAME VS FULL NAME GAME TICKETS?
A typical Cowboys VS Patriots ticket might cost anything between $50 and $210. The cost of a ticket depends on how much your seat is worth, i.e., its location inside the venue. Other extrinsic factors can affect the price of a ticket too. One of these factors is the date of your game. Games around the weekend or special days experience more demand and increased prices. Check out the lists on our website to find accurate prices for upcoming Cowboys vs Patriots games.
HOW TO BUY CHEAP COWBOYS VS PATRIOTS TICKETS?
The best place to buy cheap Cowboys VS Patriots tickets is our website. We provide some of the best tickets available at competitive rates. So as long as you want a ticket, we'll have a price for you. All of our tickets are sold through a super-secure, easy and convenient method. You should check our Cowboys List and Patriots List to find tickets based on your needs and preferences. These lists also have information about other important games of the Cowboys and Patriots.
WHERE DO THE COWBOYS VS PATRIOTS PLAY?
The New England Patriots play most of their home games in Gillette Stadium, located in Foxborough, Massachusetts. The Dallas Cowboys play their home games in the AT&T Stadium in Arlington, Texas. Matches between the Patriots and Cowboys will take place in either of these venues. You can find the exact information about the venue on our website.
WHEN DO THE COWBOYS VS PATRIOTS PLAY AGAINST EACH OTHER THIS SEASON?
The Cowboys and Patriots belong to separate divisions and conferences. Naturally, they might face each other only a few times this season. It's one more reason to get a ticket to their upcoming games. You can find out when these two beasts will face off by looking at the list on our website.

Premium Seating offers a 100% Money-Back Guarantee on every ticket we sell.
We guarantee that your tickets will be authentic, valid for entry, and will arrive on time for your event - or your money back.
We strive to offer the best selection of upper, lower, and floor seating for your upcoming event. Know your getting a great deal on your next order!