100% guarantee that your tickets are authentic, the seats you ordered & arrive in time!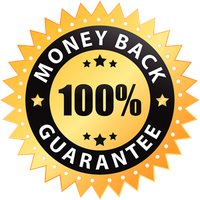 Cowboys Vs Lions Tickets
Affordable Cowboys Vs Lions tickets are on sale now! Cowboys Vs Lions tickets are all authentic and 100% guaranteed.
COWBOYS VS LIONS TICKETS
If you like the classic underdog VS champion trope, then this is a game that you should not miss. The Detroit Lions are the ultimate underdogs, while the Dallas Cowboys are the reigning champions. This game could prove to be an inspiration for people who want to prove that anything is possible with grit and willpower. If there's anything you need this year, it's a Cowboys VS Lions ticket.
With your Cowboys VS Lions ticket, you can support the Dallas Cowboys. The Cowboys belong to the East Division of the National Football Conference. They have frequently won their games and have always been the leading contenders for the championship. Their team remains as strong as ever with players like Dak Prescott and Ezekiel Elliott. If anything, the Lions are up against a mountain.
The Detroit Lions belong to the North Division of the National Football Conference. The Lions is one of the oldest football teams in the NFL. In their early years, the Detroit Lions were a formidable team. After financial woes and turbulent management, the Lions were reduced to a husk of their former glory. Will the Lions be able to turn things around this season? You'll have to find out by getting a Cowboys VS Lions ticket.
They have the uber-talented Jameson Williams and Jared Goff on their team. Even their head coach Dan Campbell is known for his strategic prowess. The Lions could turn things around and rise to the top. And you can enjoy it all with a Cowboys VS Lions ticket. You can get a Cowboys VS Lions ticket from our website today.
COWBOYS VS LIONS TICKET PRICES AND GAME INFORMATION
HOW MUCH ARE DALLAS COWBOYS VS DETROIT LIONS GAME TICKETS?
A common Cowboys VS Lions game ticket can cost around $120. The price of a Cowboys VS Lions ticket could go as low as $30. Some of the more expensive tickets could go for more than $540. The prices are subject to change. Various factors can influence the price of a ticket including the venue and the day of the event. Games around weekends attract more attention, especially if the game is a playoff or a wild card game.
HOW TO BUY CHEAP COWBOYS VS LIONS TICKETS?
If you've been searching in vain for a cheap Cowboys VS Lions ticket, then don't worry. We have a ticket for everyone, irrespective of their budget. Our tickets are sold through secure and safe methods to keep our clientele safe. You should look through our Dallas Cowboys List and Detroit Lions List to find out a ticket based on your preference. These lists also include information about other games of the Cowboys and Lions.
WHERE DO THE COWBOYS VS LIONS PLAY?
The Dallas Cowboys play in the beautiful AT&T Stadium in Arlington, Texas. The Detroit Lions play their home games in Ford Field, located in Downtown Detroit, Michigan. Cowboys VS Lions games will take place in either venue. You can look through the lists on our website to determine the exact venue for upcoming Cowboys VS Lions games.
WHEN DO THE COWBOYS VS LIONS PLAY AGAINST EACH OTHER THIS SEASON?
We might not see the Dallas Cowboys and Houston Texans play each other frequently because they belong to different divisions. We do know that they will play against each other at least once. Please refer to the updated lists on our website to learn when and where these two will square off.

Premium Seating offers a 100% Money-Back Guarantee on every ticket we sell.
We guarantee that your tickets will be authentic, valid for entry, and will arrive on time for your event - or your money back.
We strive to offer the best selection of upper, lower, and floor seating for your upcoming event. Know your getting a great deal on your next order!