100% guarantee that your tickets are authentic, the seats you ordered & arrive in time!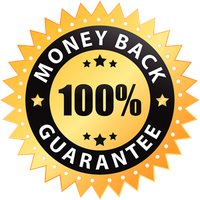 Cowboys Vs Giants Tickets
Affordable Cowboys Vs Giants tickets are on sale now! Cowboys Vs Giants tickets are all authentic and 100% guaranteed.
COWBOYS VS GIANTS TICKETS
The "Cowboys VS Giants tickets" sounds like the title of an animated movie, in which Cowboys ascend a beanstalk to wage war with Giants for a golden egg-laying goose. Now, let's make something clear, there are no beanstalks, no mythological giants, or weird space cowboys where we're about to send you. However, what we do have is something equally entertaining. Let's examine the teams to understand why this matchup of the NFL is so interesting.
First of all, the Dallas Cowboys belong to the East Division of the National Football Conference, just like the New York Giants. They have had a soft rivalry going on since 1960. Over the years, they have clashed with each other quite frequently. And it seems that the Cowboys are the current dominators in their division and the rivalry. The New York Giants could turn the tables this season. If there is anything that you need to get this season, then it's a Cowboys VS Giants ticket.
The Dallas Cowboys have players like Dak Prescott and Dalton Schulz on their roster. In comparison, the New York Giants have Saquon Barkley and Daniel Jones. A Cowboys VS Giants ticket will allow you to watch these legendary players pile drive each other into the ground. You can root for the side that you like, and no one will stop you. It can't get any better than that. And the only thing you need to do to enjoy this carnival of madness is getting Cowboys VS Giants tickets. You can book these Cowboys VS Giants tickets from our website.
COWBOYS VS GIANTS TICKETS PRICES AND GAME INFORMATION
HOW MUCH ARE DALLAS COWBOYS VS NEW YORK GIANTS GAME TICKETS?
A common Cowboys VS Giants game ticket can cost $36 to $132. Better tickets or more expensive tickets can cost up to $800. The prices aren't static and change based on the venue and game type. In addition, ticket prices will vary depending on the venue and day. Sometimes games occur on a Saturday night or close to a big holiday. Games like these have increased demand and a consequent price increase. For the exact prices of different Cowboys VS Giants game tickets, please check our website.
HOW TO BUY CHEAP COWBOYS VS GIANTS TICKETS?
Finding cheap Cowboys VS Giants tickets isn't easy, especially with all the different websites. But you won't have to be confused anymore, because you can purchase cheap Cowboys VS Giants tickets from our website. We have a variety of tickets for all Cowboys VS Giants games. In short, as long as you want to enjoy a good game of football, we will have something for you. We have tickets of varying prices for people of all ages and tastes. You should check our Cowboys List and Giants List for information on upcoming games.
WHERE DO THE COWBOYS VS GIANTS PLAY?
You can catch live performances of the Dallas Cowboys in AT&T Stadium in Arlington, Texas. If you want to see sensational games of the New York Giants, you must go to the MetLife Stadium in East Rutherford, New Jersey. One of these sites will host Cowboys VS Giants games. Visit our website for game-specific information.
WHEN DO THE COWBOYS VS GIANTS PLAY AGAINST EACH OTHER THIS SEASON?
The Dallas Cowboys and the New York Giants may have to go up against each other a few times this season. The latter fixtures of the seasons have yet to be decided. You will have to look at our lists to determine when and where these games will take place.

Premium Seating offers a 100% Money-Back Guarantee on every ticket we sell.
We guarantee that your tickets will be authentic, valid for entry, and will arrive on time for your event - or your money back.
We strive to offer the best selection of upper, lower, and floor seating for your upcoming event. Know your getting a great deal on your next order!