100% guarantee that your tickets are authentic, the seats you ordered & arrive in time!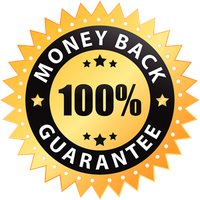 Cowboys Vs Eagles Tickets
Affordable Cowboys Vs Eagles tickets are on sale now! Cowboys Vs Eagles tickets are all authentic and 100% guaranteed.
COWBOYS VS EAGLES TICKETS
The Dallas Cowboys play in the NFC's East Division, alongside other monstrous teams like the Giants, Redskins, and the Eagles. Yes, both the Dallas Cowboys and the Philadelphia Eagles belong to the same division and conference. Both teams are more than eager to push each other to the limit this season. And this is why we believe you need to get a Cowboys VS Eagles ticket.
Though not in an outright rivalry, their games have a spark of competitiveness. You could even say that Cowboys VS Eagles games have a level of competitiveness equal to most high-profile rival games of the NFL. A Cowboys VS Eagles ticket is your token to experiencing the joy of a live match from an engaging and entertaining perspective. Scream like a fan, and dance like a loon, because live football is all about enjoying yourself.
The Cowboys have guys like Ezekiel Elliott this year to help them turn things around. While opposing the tanks of the Cowboys, the Eagles have human weapons like Haason Reddick and A.J. Brown. It's like watching the ultimate shield against the ultimate spear. One will fail to overcome the other, and watching the despair etched into their faces will be beautiful. You can watch it all by getting your Cowboys VS Eagles tickets.
But where can you get a Cowboys VS Eagles ticket from? You can get your Cowboys VS Eagles tickets from our website. We have the simplest booking procedure and the most diverse array of tickets. Get your tickets today.
COWBOYS VS EAGLES TICKET PRICES AND GAME INFORMATION
HOW MUCH ARE DALLAS COWBOYS VS PHILADELPHIA EAGLES TICKETS?
A typical Cowboys VS Eagles ticket costs between $50 and $200. The prices change based on a multitude of factors. The most prominent factor that influences the price is the location of your seat. The closer you are to the field, or the better view you have, the higher your seat will cost. Also, games around important days or weekends will lead to a price hike. You should check our website for information about the prices of upcoming Cowboys VS Eagles games.
HOW TO BUY CHEAP COWBOYS VS EAGLES TICKETS?
The best place to get cheap Cowboys VS Eagles tickets is our website. We have hundreds of attractive offers for people with different budgets and needs. Our tickets are sold through super secure methods and at the most competitive prices. You should check out our Dallas Cowboys List and Philadelphia Eagles List for more information about their upcoming games. These lists have information about other exciting games of the Cowboys VS Eagles as well.
WHERE DO THE COWBOYS VS EAGLES PLAY?
For sensational games of the Dallas Cowboys, you'll have to visit AT&T Stadium, located in Arlington, Texas. You can catch the Philadelphia Eagles and their sharp mascot Swoop in action by visiting Lincoln Financial Field, located in Philadelphia, Pennsylvania. You can watch Cowboys VS Eagles games in these venues. You'll have to visit our website for specific locations of upcoming games.
WHEN DO THE COWBOYS VS EAGLES PLAY AGAINST EACH OTHER THIS SEASON?
The Cowboys and Eagles may have to face each other at least two to three times this season. You can find out about the specifics of the location and date by going through our comprehensive Cowboys List and Eagles List. These lists are updated periodically and therefore contain up-to-date information.

Premium Seating offers a 100% Money-Back Guarantee on every ticket we sell.
We guarantee that your tickets will be authentic, valid for entry, and will arrive on time for your event - or your money back.
We strive to offer the best selection of upper, lower, and floor seating for your upcoming event. Know your getting a great deal on your next order!