100% guarantee that your tickets are authentic, the seats you ordered & arrive in time!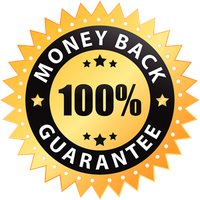 Cowboys Vs Chargers Tickets
Affordable Cowboys Vs Chargers tickets are on sale now! Cowboys Vs Chargers tickets are all authentic and 100% guaranteed.
COWBOYS VS CHARGERS TICKETS
If you are a Cowboys or Chargers fan, then a Cowboys VS Chargers ticket is what you need. The Dallas Cowboys and Los Angeles Chargers aren't rivals, but their matchups beat most of the rival games in terms of quality entertainment. Like every high-profile NFL game, a Cowboys VS Chargers game is filled with thrill, a lot of noise, and memorable mascot moments. What more could an ardent fan of football need? Let's analyze the matchup from a better perspective.
The Dallas Cowboys belong to the East Division of the NFC. The Los Angeles Chargers belong to the West Division of the AFC. These two teams rarely go up against each other, but when they do, sparks fly high into the sky. The Dallas Cowboys have Micah Parsons and Dak Prescott on their team. The Los Angeles Chargers have Justin Herbert and Keenan Allen on their side. When you get a Cowboys VS Chargers ticket, you can watch these players battle it out against each other like pros.
For Cowboys VS Chargers games, our experts forecast clear skies with a rain of touchdowns. All of these players are exceptionally talented, and seeing them live will undoubtedly keep you on the edge of your seat. But you can't watch them live without a Cowboys VS Chargers ticket. And to get a Cowboys VS Chargers ticket, you'll have to visit our website. So get to it, and book your Cowboys VS Chargers ticket to enjoy an electrifying game between two monstrous teams.
COWBOYS VS CHARGERS TICKET PRICES AND GAME INFORMATION
HOW MUCH ARE DALLAS COWBOYS VS LOS ANGELES CHARGERS TICKETS?
An average Cowboys VS Chargers ticket might cost $36 to $150. The cost of a ticket varies depending on your seat within the venue. So the better your view, the higher the price. Some of the high-end tickets can cost as much as $780. Games scheduled around significant events or weekends may see a spike in demand and, as a result, an increase in price. You should check our website for up-to-date prices and information about upcoming Cowboys VS Chargers games.
HOW TO BUY CHEAP COWBOYS VS CHARGERS TICKETS?
Our website is the best place to buy cheap Cowboys VS Chargers tickets from. We have a variety of tickets available for upcoming Cowboys VS Chargers games. Our booking process is simple, and we have all of the information about potential dates, venues, and prices.
WHERE DO THE COWBOYS VS CHARGERS PLAY?
The Dallas Cowboys' can often be seen galloping on the lush field of AT&T Stadium in Arlington, Texas. If you want to see the Los Angeles Chargers in action, you will have to go to SoFi Stadium in Inglewood, California. Games between the Cowboys and Chargers may occur in either venue. Visit our website for more information.
WHEN DO THE COWBOYS VS CHARGERS PLAY AGAINST EACH OTHER THIS SEASON?
Confrontations between the Cowboys and the Chargers will be limited because they belong to different conferences and divisions. Nevertheless, they will have to face off against each other at least once. You can find out when and where this colossal battle will occur by visiting our website.

Premium Seating offers a 100% Money-Back Guarantee on every ticket we sell.
We guarantee that your tickets will be authentic, valid for entry, and will arrive on time for your event - or your money back.
We strive to offer the best selection of upper, lower, and floor seating for your upcoming event. Know your getting a great deal on your next order!