100% guarantee that your tickets are authentic, the seats you ordered & arrive in time!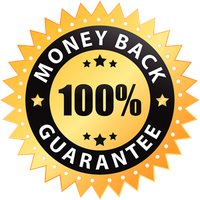 Cowboys Vs Buccaneers Tickets
Affordable Cowboys Vs Buccaneers tickets are on sale now! Cowboys Vs Buccaneers tickets are all authentic and 100% guaranteed.
COWBOYS VS BUCCANEERS TICKETS
A Cowboys vs Buccaneers ticket is your way to attain freedom from the problems of your everyday life. What do we mean by that? When you attend a football game, you immerse yourself in the environment. The noise, the smells, and the lights are enough to change your mood. It's like being inside of a 70s movie. This freedom is what lures thousands of people to stadiums to watch NFL games.
If there's any game that can help you in your immersive experience, it is the Cowboys vs Buccaneers. The Tampa Bay Buccaneers, or Buccaneers for short, are a team from the South Division of the NFC. This team is known for its win streak and drama. If you're a fan of the Tampa Bay Buccaneers, then you'll never lack entertainment in your life.
Their entertainment on the field persists because of talented players like Leonard Fournette and Tom Brady. When you get your Cowboys vs Buccaneers tickets and watch them play, you'll understand what we mean. Opposing this team is the Dallas Cowboys. Despite being named the Cowboys, this team belongs to the NFC East Division (So much for the good ole wild west!).
Dallas Cowboys have some rowdy players like CeeDee Lamb and Trevon Diggs. As far as power is concerned, both the Cowboys and Buccaneers have loads of it. Watching them struggling for dominance will be entertaining, to say the least. You can enjoy it all with your Cowboys vs Buccaneers ticket. But how do you get a Cowboys vs Buccaneers ticket? You can get your Cowboys vs Buccaneers ticket through our website.
COWBOYS VS BUCCANEERS TICKETS PRICES AND GAME INFORMATION
HOW MUCH ARE DALLAS COWBOYS VS TAMPA BAY BUCCANEERS GAME TICKETS?
A standard Cowboys vs Buccaneers game ticket can cost as low as $42. The higher-end tickets can cost around $110. Some of the more expensive tickets can cost more than $600. The prices depend on the ticket you're getting; in essence, its location within the venue. Also, the ticket price will vary based on the venue, date, and event type. Games around the weekend and play-offs have more demand. Consequently, ticket prices for these games are 2 times or 3 times the usual price. For exact prices, please check our website.
HOW TO BUY CHEAP COWBOYS VS BUCCANEERS TICKETS?
Finding cheap Cowboys vs Buccaneers tickets isn't easy, especially if you've never made an online reservation. But you can get affordable Cowboys vs Buccaneers tickets from our website. For fans of football and the NFL, we have several different tickets for all Cowboys vs Buccaneers games. You can use our Cowboys List and Buccaneers List to learn about upcoming games. These lists also offer information about other games of these teams. You might want to look at those because this season is fired up for all the right reasons.
WHERE DO THE COWBOYS VS BUCCANEERS PLAY?
You can enjoy live performances of the Cowboys in the AT&T Stadium located in Arlington, Texas. If you want to enjoy games of the Tampa Bay Buccaneers, then you'll have to visit the Raymond James Stadium in the picturesque Tampa Bay. The games between these two teams will occur in either of these two venues. For exact information, you'll have to visit our website.
WHEN DO THE COWBOYS VS BUCCANEERS PLAY AGAINST EACH OTHER THIS SEASON?
The Indianapolis Colts and the Tampa Bay Buccaneers may have to deal with each other's fury frequently this season. You'll have to check their listings on our website to find out about the exact time and location of their clashes. These lists are updated regularly, so keep an eye on them for up-to-date information on their forthcoming games.

Premium Seating offers a 100% Money-Back Guarantee on every ticket we sell.
We guarantee that your tickets will be authentic, valid for entry, and will arrive on time for your event - or your money back.
We strive to offer the best selection of upper, lower, and floor seating for your upcoming event. Know your getting a great deal on your next order!