100% guarantee that your tickets are authentic, the seats you ordered & arrive in time!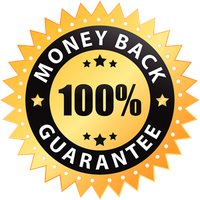 Cowboys Vs Broncos Tickets
Affordable Cowboys Vs Broncos tickets are on sale now! Cowboys Vs Broncos tickets are all authentic and 100% guaranteed.
COWBOYS VS BRONCOS TICKETS
Have you ever wondered what a cannonball hitting a wall would look like? We aren't saying it's beautiful or something sane, but you have to admit there's something attractive about the chaotic energy that revolves around senseless destruction. We haven't got a cannon or a wall, but we do have the next best thing if you're a football fan, a Cowboys VS Broncos ticket.
With your Cowboys VS Broncos ticket, you can watch the defensive lines of the Broncos get charged by the bolting rallies of the Cowboys. The Denver Broncos belong to the West Division of the AFC. The Broncos have always been known for their semi-balanced team. This year they have the hulking D.J Jones on their team. Quick question, how do you get past D.J Jones? The answer is, you don't. You don't go anywhere near him if you don't want to have the wind knocked out of you.
The Dallas Cowboys belong to the East Division of the NFC. Finding a team as dedicated and talented as the Cowboys in the NFL isn't that easy. Under the tutelage of their current coach, Mike McCarthy, the Cowboys are ready to surpass their limits. This year, they even have players like Ezekiel Elliott and CeeDee Lamb to turn things up a notch. Don't miss their games, and get your Cowboys VS Broncos tickets today.
Watching the Denver Broncos vs Cowboys games is like watching spearmen against shield men. It's like watching a group of Dimachaerus against a Phalanx. You can enjoy the carnage from your well-positioned seats by getting a Cowboys VS Broncos ticket. Get Cowboys VS Broncos tickets and a lot more from our website today.
COWBOYS VS BRONCOS TICKET PRICES AND GAME INFORMATION
HOW MUCH ARE DALLAS COWBOYS VS DENVER BRONCOS GAME TICKETS?
A typical Cowboys VS Broncos ticket can cost $44. The more expensive tickets can cost up to $132. Some of the costlier tickets can exceed $650. The pricing is determined by the type of ticket purchased and its position within the arena. For example, tickets closer to the field cost more than those at the back of the venue. The venue where the games take place also affects the price of a ticket. You can find the cost of a Cowboys VS Broncos ticket by checking the lists on our website.
HOW TO BUY CHEAP COWBOYS VS BRONCOS TICKETS?
Finding cheap Cowboys VS Broncos tickets may seem like a complicated task, but not anymore. Now, you can get the most affordable and best tickets from our website. We have a variety of tickets to different games of the Dallas Cowboys and the Denver Broncos. To learn about upcoming games, check out our Cowboys List and Broncos List.
WHERE DO THE COWBOYS VS BRONCOS PLAY?
The Denver Broncos play in Empower Field in Denver, Colorado. Home games of the Dallas Cowboys take place in AT&T Stadium, located in the heart of Arlington, Texas. Games between these two teams will take place in these venues.
WHEN DO THE COWBOYS VS BRONCOS PLAY AGAINST EACH OTHER THIS SEASON?
The Cowboys and Broncos may play against each other a few times this season. To find out the actual time and venue of each match, refer to their respective lists on our website. These lists are regularly updated, so keep an eye on them for the most up-to-date information.

Premium Seating offers a 100% Money-Back Guarantee on every ticket we sell.
We guarantee that your tickets will be authentic, valid for entry, and will arrive on time for your event - or your money back.
We strive to offer the best selection of upper, lower, and floor seating for your upcoming event. Know your getting a great deal on your next order!