100% guarantee that your tickets are authentic, the seats you ordered & arrive in time!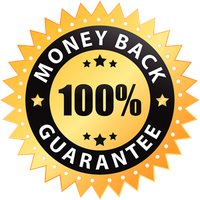 Colts Vs Vikings Tickets
Affordable Colts Vs Vikings tickets are on sale now! Colts Vs Vikings tickets are all authentic and 100% guaranteed.
COLTS VS VIKINGS TICKETS
Have you ever felt butterflies fluttering in your stomach while watching a football game? Have you ever become so engulfed in a game that you've involuntarily stood up? If your answer is no, prepare to experience all of these feelings and more with some Colts vs Vikings tickets. A Colts vs Vikings ticket will allow you to watch the best of both the Colts and the Vikings.
The Indianapolis Colts belong to the South Division of the American Football Conference. In contrast, the Minnesota Vikings belong to the North Division of the National Football Conference. Both of these teams are the top dogs in their respective divisions. And when both of them come together, it's like watching a brawl between dragons. You can enjoy these fiery games with some Colts vs Vikings tickets.
On one side of the field, you get to watch the Indianapolis Colts. This team has players like Jonathan Taylor and Stephen Gilmore. Both of them will obliterate their opposition, and we won't lie; watching them wreck the opposition is beautiful. The Minnesota Vikings aren't behind either. They have talent like Kirk Cousins and Justin Jefferson. They'll brave the roughest fields and formations, and that's probably why they're called the Vikings.
Nevertheless, both the teams are willing to deliver on their names for their fans. When you get a Colts vs Vikings ticket, you can support either one or maybe even both because that is what sportsmanship and the NFL are about. So get your Colts vs Vikings tickets from our website and enjoy an NFL game that you'll never forget.
COLTS VS VIKINGS TICKETS PRICES AND GAME INFORMATION
HOW MUCH ARE INDIANAPOLIS COLTS VS MINNESOTA VIKINGS GAME TICKETS?
A Colts vs Vikings game ticket can cost as low as $26. The typical price for standard Colts vs Vikings tickets can go up to $70. For better tickets that offer a good view, the prices can go up to $580. The prices of these tickets can change based on the venue and the event. We know that the prices don't faze fans of the Colts or Vikings, but please visit our website to get an accurate bearing.
HOW TO BUY CHEAP COLTS VS VIKINGS TICKETS?
You can buy the absolute and cheap Colts vs Vikings tickets on our website. We offer excellence with variety, so you can expect tickets based on your budget and preference. However, to find the Colts vs Vikings tickets that best fit your needs, you will have to go through our Indianapolis Colts List and Minnesota Vikings List. These lists will detail the prices, locations, and dates of Colts vs Vikings games. These lists will also have information about other games of the Colts and Vikings, which you might like.
WHERE DO THE COLTS VS VIKINGS PLAY?
The immortal Minnesota Vikings play in their home ground U.S Bank Stadium, located in Minneapolis, Minnesota. The Indianapolis Colts play in Lucas Oil Stadium, located in the suburbs of Indianapolis, Indiana. So, you may find them both playing against each other in either of these venues. For the exact location, you'll have to check our website.
WHEN DO THE COLTS VS VIKINGS PLAY AGAINST EACH OTHER THIS SEASON?
The Indianapolis Colts and the Minnesota Vikings belong to separate divisions and conferences. So you might not see them against each other as often as you'd want. Nevertheless, since both of them are dedicated teams, we might see them against each other at least a few times. To find out when and where you'll have to check our website.

Premium Seating offers a 100% Money-Back Guarantee on every ticket we sell.
We guarantee that your tickets will be authentic, valid for entry, and will arrive on time for your event - or your money back.
We strive to offer the best selection of upper, lower, and floor seating for your upcoming event. Know your getting a great deal on your next order!