100% guarantee that your tickets are authentic, the seats you ordered & arrive in time!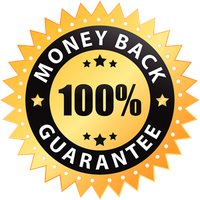 Colts Vs Titans Tickets
Affordable Colts Vs Titans tickets are on sale now! Colts Vs Titans tickets are all authentic and 100% guaranteed.
COLTS VS TITANS TICKETS
The Colts vs Titans debate has been raging on for a few years. Both of these teams are beasts when it comes to dominating the field and game. The Indianapolis Colts and Tennessee Titans remain in the limelight even off the field. Every single one of their games is filled with excitement and a general air of enjoyment. Their games are also filled with amusing touchdowns and takedowns that you can enjoy when you get some Colts vs Titans tickets.
Both the Colts and the Titans have a talented roster and excellent coaches. The Indianapolis Colts and the Tennessee Titans both belong to the South Division of the American Football Conference. The Indianapolis Colts and the Tennessee Titans even have a soft rivalry going on, and you can catch glimpses of that on the field. This year the Colts have players like Michael Pittman Jr. and Matt Ryan. So, go and watch them play live and buy your Colts vs Titans tickets now!
The Colts, like always, will attempt to dominate their division this year. However, they could face stiff opposition from the Titans because they have a strong roster this season. How could they lose with players like Ryan Tannehill, Malik Willis, and Derrick Henry? A Colts vs Titans ticket is your token and claims to be watching a game between these star-studded teams.
With a Colts vs Titans ticket, you can also become a part of the larger fan base and root for your favorite team. However, you may find it difficult to choose between the two teams because they are both outstanding. Nevertheless, get your Colts vs Titans tickets to see the finest of the NFL in action and reignite your love for football.
COLTS VS TITANS TICKET PRICES AND GAME INFORMATION
HOW MUCH ARE INDIANAPOLIS COLTS VS TENNESSEE TITANS GAME TICKETS?
A typical Colts vs Titans game ticket can cost $36 to $780. The price of a ticket changes according to the location of your seat in the venue. The better view it has, the more it will cost you. Also, ticket prices may change based on the venue and the date. Games around major events or weekends can cause an increase in demand and consequent increase in price. Check our website for accurate prices of upcoming Colts vs Titans games and the best deals.
HOW TO BUY CHEAP COLTS VS TITANS TICKETS?
You can buy your cheap Colts vs Titans tickets on our website. There are multiple websites out there that'll promise good tickets, but they fail to deliver on their promises. On our website, you can find multiple tickets of varying prices for their upcoming games. You can find tickets to Colts vs Titans games by checking our Colts List or our Titans List. These lists also have tickets to other games you might be interested in.
WHERE DO THE COLTS VS TITANS PLAY?
The Indianapolis Colts usually play in Lucas Oil Stadium, located in Indianapolis, Indiana. On the other hand, the Tennessee Titans play in the scenic and ultra-modern Nissan Stadium, located in Nashville, Tennessee. Colts vs Titans games will take place in either of these venues. You can find the exact venues on our website.
WHEN DO THE COLTS VS TITANS PLAY AGAINST EACH OTHER THIS SEASON?
Since both the Indianapolis Colts and the Tennessee Titans belong to the same conference and division, we might often see them playing against each other. The location and dates of their upcoming games are listed on our website. You will have to rely on that to determine how many times they'll play against each other.

Premium Seating offers a 100% Money-Back Guarantee on every ticket we sell.
We guarantee that your tickets will be authentic, valid for entry, and will arrive on time for your event - or your money back.
We strive to offer the best selection of upper, lower, and floor seating for your upcoming event. Know your getting a great deal on your next order!