100% guarantee that your tickets are authentic, the seats you ordered & arrive in time!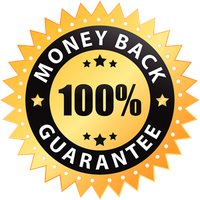 Colts Vs Seahawks Tickets
Affordable Colts Vs Seahawks tickets are on sale now! Colts Vs Seahawks tickets are all authentic and 100% guaranteed.
COLTS VS SEAHAWKS TICKETS
Is another dull week bothering you? Are the usual news and shows on TV forcing mundaneness down your throat? Do you want to watch something different for a change? If your answer to these questions was yes, you need a Colts vs Seahawks ticket. When you watch a live Colts vs Seahawks game, you will experience feelings that you felt back when you were 18 and 16. It's like going down nostalgia boulevard in a rocket. The sensations, and the sound, all hits you like a wave, rejuvenating your soul and body.
A Colts vs Seahawks game is even more perfect for the revival of your spirit because both of the teams playing have an aura of power. The Indianapolis Colts belong to the South Division of the AFC. We might see the uber-talented and hunk-ish Jonathan Taylor playing for the Indianapolis Colts this season. We might even see Darius Leonard on the field. Watching them play against other talented players will revive your love for football, even if it's been years. Don't miss their games, and get a Colts vs Seahawks ticket.
The Seattle Seahawks is a member of the National Football Conference's West Division. They've been in the professional football league since 1976. It's fair to say that the Seattle Seahawks know how to win games. We may also expect some ingenious strategies from head coach Pete Carroll this year. And players like Jamal Adams and Drew Lock will be responsible for executing those strategies. Nothing can get more entertaining than this, so get your Colts vs Seahawks tickets today.
But how do you get your Colts vs Seahawks tickets? To get your Colts vs Seahawks tickets, you'll have to check out our website. It has comprehensive lists for upcoming games of the Colts and Seahawks. Naturally, you can reserve your tickets by following the instructions and step-by-step process.
COLTS VS SEAHAWKS TICKET PRICES AND GAME INFORMATION
HOW MUCH ARE INDIANAPOLIS COLTS VS SEATTLE SEAHAWKS GAME TICKETS?
A typical Colts vs Seahawks game ticket might range from $50 to $100. The cost is heavily influenced by the position of your seat within the venue and the venue itself. Some venues have higher ticket prices compared to others. The date of a game also influences its price. Naturally, games around special occasions, holidays, or weekends have increased ticket prices. Please check our website to get accurate prices for upcoming Colts vs Seahawks games.
HOW TO BUY CHEAP COLTS VS SEAHAWKS TICKETS?
The best place to get cheap Colts vs Seahawks tickets is our website. We have tons of different ticket offers for fans of football and our valued customers. More than anything, we have the best variety in prices. We have tickets for budgets large and small. To find tickets based on your preference, you will have to go through our Indianapolis Colts List and Seattle Seahawks Lists. These lists include information about other exciting fixtures of these teams as well.
WHERE DO THE COLTS VS SEAHAWKS PLAY?
You can find the Indianapolis Colts on their home ground named Lucas Oil Stadium. This stadium is located in the heart of Indianapolis, Indiana. If you want to watch the Seattle Seahawks, you'll have to visit Lumen Field in Seattle, Washington. Colts vs Seahawks games will usually take place in these venues. For exact locations, you'll have to look through our website.
WHEN DO THE COLTS VS SEAHAWKS PLAY AGAINST EACH OTHER THIS SEASON?
The Colts and Seahawks belong to separate divisions, so games between them are rare. It is all the more reason not to miss their upcoming games. You can find out when and where the Indianapolis Colts will play against the Seattle Seahawks by looking through the information on our website.

Premium Seating offers a 100% Money-Back Guarantee on every ticket we sell.
We guarantee that your tickets will be authentic, valid for entry, and will arrive on time for your event - or your money back.
We strive to offer the best selection of upper, lower, and floor seating for your upcoming event. Know your getting a great deal on your next order!