100% guarantee that your tickets are authentic, the seats you ordered & arrive in time!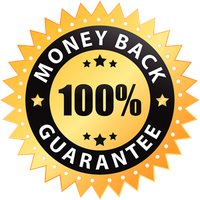 Colts Vs Rams Tickets
Affordable Colts Vs Rams tickets are on sale now! Colts Vs Rams tickets are all authentic and 100% guaranteed.
COLTS VS RAMS TICKETS
There are only a few games that stimulate your soul and mind. A Colts vs Rams game happens to be one such game. Both of the teams are remarkably talented and tenacious. The excitement is so thick during their games that you can smell it in the air. Spectators wait with bated breaths for the players to make their moves. And with each touchdown, the crowd breaks into an uproar. Moments like these define the NFL and live football, and it's time for you to become a part of this by getting a Colts vs Rams ticket.
The Los Angeles Rams belong to the West Division of the NFC. But more than anything, the Rams belong to the hearty people of Los Angeles. Backed by their energetic fan base, the Rams have been reaching new highs over the past few years. And this year, the Los Angeles Rams may reach even newer peaks, with talented players like Bobby Wagner and Cooper Kupp on their team. Support them in their journey by getting some Colts vs Rams tickets.
Players like these under the supervision of their sharp head coach, Sean McVay, should be enough for an easy victory against most teams. But the Indianapolis Colts isn't your typical team. The Indianapolis Colts are top dogs from the South Division of the AFC. A team playing against the Colts will have to fight tooth and nail for a victory. It is one of the reasons why you should get Colts vs Rams tickets to their upcoming games.
The second reason we recommend getting Colts vs Rams tickets is the presence of Jonathan Taylor and Stephen Gilmore on the Colts roster. Watching these players is a treat in and of itself. However, you can't watch them until you get a Colts vs Rams ticket. And to get a ticket, you'll have to visit our website.
COLTS VS RAMS TICKET PRICES AND GAME INFORMATION
HOW MUCH ARE INDIANAPOLIS COLTS VS LOS ANGELES RAMS GAME TICKETS?
The cost of a regular Colts vs Rams game ticket will at least be around $32. Most of the moderate tickets can cost approximately $65. In comparison, high-end tickets can have price tags beyond $300. The price isn't set in stone. During certain weeks or because of certain events, the costs can go up significantly. Weekend games and play-offs lead to an influx of demand. As a result, ticket prices for these games are more than the usual price. Please see our website for specific pricing.
HOW TO BUY CHEAP COLTS VS RAMS TICKETS?
If the price of Colts vs Rams tickets is bothering you, we're more than glad to tell you that you won't have to worry anymore. You can buy cheap Colts vs Rams tickets from our website in a safe and secure environment. Our website offers hundreds of different tickets at competitive prices. You can search for a ticket that fits your budget and book it on the spot. Our Colts List and Rams List even include information about other games of these teams.
WHERE DO THE COLTS VS RAMS PLAY?
The Indianapolis Colts and the Jacksonville Jaguars will meet at either Lucas Oil Stadium or SoFi Stadium. Lucas Oil Stadium is the home ground of the Colts, and it is situated in Indianapolis, Indiana. SoFi Stadium is the home turf of the Rams, and it is located in Inglewood, California. To find when and where these teams will play against each other, please refer to the lists on our website.
WHEN DO THE COLTS VS RAMS PLAY AGAINST EACH OTHER THIS SEASON?
Since both the Colts and the Rams belong to separate divisions, they may not face each other often. Their games will be a rarity that only a few lucky fans will enjoy. If you don't want to miss out on this rare experience, please check our website for dates and information about their upcoming games.

Premium Seating offers a 100% Money-Back Guarantee on every ticket we sell.
We guarantee that your tickets will be authentic, valid for entry, and will arrive on time for your event - or your money back.
We strive to offer the best selection of upper, lower, and floor seating for your upcoming event. Know your getting a great deal on your next order!