100% guarantee that your tickets are authentic, the seats you ordered & arrive in time!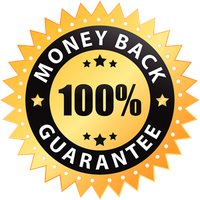 Colts Vs Raiders Tickets
Affordable Colts Vs Raiders tickets are on sale now! Colts Vs Raiders tickets are all authentic and 100% guaranteed.
COLTS VS RAIDERS TICKETS
There are hardly any games in the NFL as thrilling as the Colts vs Raiders. Every game between these two teams is surrounded by an air of excitement, which is one of the reasons why Colts vs Raiders tickets remain in high demand. If you want to watch a game that can make your heartbeat race and sharpen your focus, get a Colts vs Raiders ticket. It's practically impossible to take your eyes off the field during their games.
With your Colts vs Raiders ticket, you can watch the Colts race to victory. The Indianapolis Colts belong to the South Division of the AFC. This team has had absolute legends under their banner. One such legend was Johnny Unitas, the famous "number 19", who got his name into the Pro Football Hall of Fame. Even their current roster is filled with potential legends like Matt Ryan and Stephon Gilmore. When the Indianapolis Colts play, staying in your seat is almost impossible. You'll experience this primal urge to jump to your feet and cheer them on.
The Las Vegas Raiders aren't that helpless either. They belong to the West Division of the American Football Conference. The Las Vegas Raiders are known for their strength, concentration of talent, and their cheeky mascot, the Raider Rusher. Stars like Davante Adams and Josh Jacobs are part of their current roster. Both of these players are known for their exceptional skills and stamina. You can watch them play by getting Colts vs Raiders tickets.
You can get your Colts vs Raiders tickets by visiting our website. Though a fair warning, the competition is tough for these games. Stay ahead of the curve and get your tickets before they run out.
COLTS VS RAIDERS TICKET PRICES AND GAME INFORMATION
HOW MUCH ARE INDIANAPOLIS COLTS VS LAS VEGAS RAIDERS GAME TICKETS?
A Colts vs Raiders game ticket can cost $10 to $255. The Colts and Raiders always try to give back to their fans, which is why the tickets to their games are so affordable. However, you should know that the prices may rise under certain circumstances. One such circumstance is games around the weekends. Another circumstance is a playoff game or another notable game. During these events, the prices may rise by a few dollars. For specific prices, please check our website.
HOW TO BUY CHEAP COLTS VS RAIDERS TICKETS?
You can buy cheap Colts vs Raiders tickets on our website. Like the Colts and Raiders, we try to give our customers the best offers. We have tickets for everyone. The best part is that all of our tickets have competitive prices. You can check out the various tickets by looking through our Colts List and Raiders List. These lists include information about other games of these teams as well. So while you're at it, you might find a matchup that piques your interest even more.
WHERE DO THE COLTS VS RAIDERS PLAY?
The Indianapolis Colts play in the modern Lucas Oil Stadium, located in the heart of Indianapolis, Indiana. The Las Vegas Raiders usually play in the hauntingly beautiful Allegiant Stadium, located in Las Vegas, Nevada. Games between the Colts and Raiders will be held in either of these venues. You can double-check the venues by going through the lists on our website.
WHEN DO THE COLTS VS RAIDERS PLAY AGAINST EACH OTHER THIS SEASON?
The Indianapolis Colts belong to the same conference as the Las Vegas Raiders, so we might often see them play against each other. However, you'll have to rely on our website to know more about when and where. Check our Raiders List and Colts List for specific information.

Premium Seating offers a 100% Money-Back Guarantee on every ticket we sell.
We guarantee that your tickets will be authentic, valid for entry, and will arrive on time for your event - or your money back.
We strive to offer the best selection of upper, lower, and floor seating for your upcoming event. Know your getting a great deal on your next order!