100% guarantee that your tickets are authentic, the seats you ordered & arrive in time!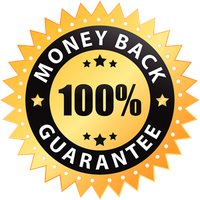 Colts Vs Patriots Tickets
Affordable Colts Vs Patriots tickets are on sale now! Colts Vs Patriots tickets are all authentic and 100% guaranteed.
COLTS VS PATRIOTS TICKETS
A Colts vs Patriots ticket is just what a football fan needs. Each Colts vs Patriots game is loaded with excitement and a ton of fun. The crowds are always ecstatic, and the die-hard fans colour the stadium blue, red and white. This environment is what makes a Colts vs Patriots game and Colts vs Patriots tickets worth your time and money.
The Indianapolis Colts belong to the South Division of the AFC. In our opinion, this is one team that you ought to watch live. Since their inception into the NFL, the Colts have been obliterating their opponents. And while players like Jonathan Taylor and Stephen Gilmore rip through their opponents, fans of the Indianapolis Colts relish colas concocted from the tears of the opponent team's fans. You can become a happy and superior fan of the Colts by getting a Colts vs Patriots ticket.
Perfection is unattainable, but if there ever were a list of "teams closest to perfection," the New England Patriots would be in the top 3. This New England Patriots belongs to the East Division of the AFC and is inarguably one of the most competitive teams. This year, players like Mac Jones and DeVante Parker will grace the Patriot's roster with their names.
Players like these, fuelled by the flames of rivalry, will make Colts vs Patriots games legendary, so you have to get yourself a Colts vs Patriots ticket this season. You can refer to our website for more information about Colts vs Patriots games. You can also use our website to reserve your Colts vs Patriots tickets quickly.
COLTS VS PATRIOTS TICKET PRICES AND GAME INFORMATION
HOW MUCH ARE INDIANAPOLIS COLTS VS NEW ENGLAND PATRIOTS GAME TICKETS?
A standard Colts vs Patriots game ticket can cost $50 to $180. The price is highly dependent on the location of your seat inside the venue. Therefore, the better your vantage point, the more your ticket costs. A host of other factors like date, venue, and demand also influence the price of a Colts vs Patriots ticket. Naturally, games around special days or during vacations can lead to an increase in price. To find the exact prices and to avoid confusion, please visit our website.
HOW TO BUY CHEAP COLTS VS PATRIOTS TICKETS?
No one can beat us when it comes to acquiring cheap Colts vs Patriots tickets. We have a variety of ticket deals for football lovers with limited budgets but hopes of a good game. We have tickets to suit all budgets. Please see our Indianapolis Colts List and Seattle Seahawks List discover tickets based on your preferences. While looking through these lists, you might find information about other exciting games of the Colts vs Patriots.
WHERE DO THE COLTS VS PATRIOTS PLAY?
Colts vs Patriots games will either take place in Lucas Oil Stadium or Gillette Stadium. Lucas Oil Stadium, located in Indianapolis, Indiana, is the home ground of the Indianapolis Colts. While Gillette Stadium, located in Foxborough, Massachusetts, belongs to the New England Patriots. You can find the exact location of their upcoming games by going through our website.
WHEN DO THE COLTS VS PATRIOTS PLAY AGAINST EACH OTHER THIS SEASON?
The Indianapolis Colts and the New England Patriots belong to separate conferences and divisions; they may not face each other that frequently. We can't determine how many times because games near the end of the season have yet to be decided. Check out our website for more accurate information on the dates and locations.

Premium Seating offers a 100% Money-Back Guarantee on every ticket we sell.
We guarantee that your tickets will be authentic, valid for entry, and will arrive on time for your event - or your money back.
We strive to offer the best selection of upper, lower, and floor seating for your upcoming event. Know your getting a great deal on your next order!