100% guarantee that your tickets are authentic, the seats you ordered & arrive in time!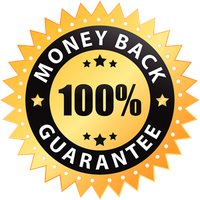 Colts Vs Jets Tickets
Affordable Colts Vs Jets tickets are on sale now! Colts Vs Jets tickets are all authentic and 100% guaranteed.
COLTS VS JETS TICKETS
If there is any rivalry worth keeping an eye on in the NFL, then it is the Colts vs Jets rivalry. Their rivalry has been burning like an undying forest fire since Super Bowl III. Back then, the rivalry revolved around the Legendary Johnny Unitas of the Indianapolis Colts and the Joe Namath of the New York Jets. This rivalry has snowballed onto an even grander platform over the years. It's time for you to enjoy the chaos of their rivalry with Colts vs Jets tickets.
The Colts belong to the South Division of the AFC, while the Jets are from the East Division of the AFC. Despite being in separate divisions, both of these teams are always ready to drive the other one into the ground, quite literally. If tension could produce sparks, you'd see the stadium light up like the sun during their games. When they play, it's not just one team against the other; it's more or less one fan base against the other. This is what makes their rivalry and Colts vs Jets tickets worth your while.
You might witness even more intense games now because the rosters for this season are crazy. The Indianapolis Colts have players like Matt Ryan and Jonathan Taylor on their team. In comparison, the New York Jets have Sauce Garden and Braxton Berrios. If you want to see what quality football is all about, watch these guys play. You'll feel the adrenaline rush, even if you're not a football fan. But to watch them play, you'll need some Colts vs Jets tickets.
The good news is that getting Colts vs Jets tickets is now easier than ever. The only thing you need to do is to check out our website. Find some Colts vs Jets tickets and reserve them. That's all you need to do, to watch a game filled with passion and spirit.
COLTS VS JETS TICKET PRICES AND GAME INFORMATION
HOW MUCH ARE INDIANAPOLIS COLTS VS NEW YORK JETS GAME TICKETS?
The cost of a single Colts vs Jets game ticket might range from $30 to $60. Depending on the venue, special tickets or tickets with excellent views might cost up to $750 or more. The prices of these tickets can vary depending on various factors such as venue and date. Games around the weekends or special holidays have increased prices. Please visit our website for up-to-date ticket prices and information to avoid any confusion.
HOW TO BUY CHEAP COLTS VS JETS TICKETS?
Our website has cheap Colts vs Jets tickets. We understand that some people have limited budgets while others want the best view; people have different needs. To cater to the varying needs of people, we provide a variety of different tickets. Our offerings aren't limited to Colts vs Jets games either. You can check our Indianapolis Colts List and New York Jets List for other exciting games of these teams.
WHERE DO THE COLTS VS JETS PLAY?
The home ground of the Indianapolis Colts is Lucas Oil Stadium. This beautiful stadium is located in Indianapolis, Indiana. MetLife Stadium is where you need to be if you want to catch the New York Jets in their glory. Colts vs Jets games can be held in either of these venues. To find the exact venue, you'll have to go through the lists on our website.
WHEN DO THE COLTS VS JETS PLAY AGAINST EACH OTHER THIS SEASON?
The Indianapolis Colts and New York Jets may have to face each other's wrath quite often this season. To find out the exact time and place of their showdowns, you'll have to check their respective lists on our website. These lists are updated periodically, so you can keep an eye on them for accurate information about their upcoming games.

Premium Seating offers a 100% Money-Back Guarantee on every ticket we sell.
We guarantee that your tickets will be authentic, valid for entry, and will arrive on time for your event - or your money back.
We strive to offer the best selection of upper, lower, and floor seating for your upcoming event. Know your getting a great deal on your next order!