100% guarantee that your tickets are authentic, the seats you ordered & arrive in time!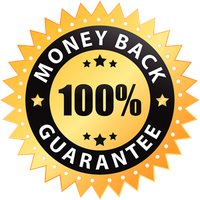 Colts Vs Jaguars Tickets
Affordable Colts Vs Jaguars tickets are on sale now! Colts Vs Jaguars tickets are all authentic and 100% guaranteed.
COLTS VS JAGUARS TICKETS
There are several different games and sizzling rivalries in the NFL that do not receive the attention they deserve. The Colts vs Jaguars is one such underrated rivalry. Both of these teams have a creative playing style, and both of them give every game their all. When two dedicated teams like the Colts and Jaguars play against each other, the spirit of professional football is reinvigorated. You can enjoy their amazing games by getting a Colts vs Jaguars ticket.
The Jacksonville Jaguars and the Indianapolis Colts belong to the same South Division of the American Football Conference. Though they don't have an outright rivalry, they still have a fair amount of competition with each other. Their competition will reach new heights this year because the rosters are much better. The Indianapolis Colts have powerhouses in the form of Sam Ehlinger and Alec Pierce. You can watch them both play with your Colts vs Jaguars tickets.
The Jacksonville Jaguars, on the other hand, have players like Travon Walker and Trevor Lawrence. Watching them play is like enjoying a volcano eruption. It is exhilarating, destructive, and oddly amusing. It's like watching a Michael Bay film, but everything's live, and there aren't any aliens involved. Don't miss the opportunity to enjoy live football and get your Colts vs Jaguars tickets.
Where can you get your Colts vs Jaguars tickets from? From our website! Check our lists, and find Colts vs Jaguars tickets based on your preference.
COLTS VS JAGUARS TICKET PRICES AND GAME INFORMATION
HOW MUCH ARE INDIANAPOLIS COLTS VS JACKSONVILLE JAGUARS GAME TICKETS?
A common Colts vs Jaguars game tickets price can range from $36 to $60. The cost of these tickets is determined by the venue and the day/date. Games around weekends and certain holidays have higher prices because of increased demand. Prices may also vary if the game is a playoff. Also, tickets that offer better views within the venue will have higher price tags. Some even go up for $550. You'll have to visit our website for detailed price information.
HOW TO BUY CHEAP COLTS VS JAGUARS TICKETS?
You can purchase cheap Colts vs Jaguars tickets at the most competitive prices on our website. In most circumstances, finding cheap Colts vs Jaguars tickets and booking them is a pain. Not on our watch (Or website!). We believe in simplicity and convenience, which is why we offer Colts vs Jaguars tickets for everyone. We have a large inventory of tickets for all Colts vs Jaguars games. You can find detailed lists of upcoming Chiefs and Buccaneers games on our website. These lists include information about other games of the Colts and Jaguars as well. You might want to take a look at those as well because, man, this season is fire.
WHERE DO THE COLTS VS JAGUARS PLAY?
The Indianapolis Colts vs Jacksonville Jaguars will play against each other either in Lucas Oil Stadium or TIAA Bank Field. Lucas Oil Stadium is the home turf of the Indianapolis Colts, while TIAA Bank Field belongs to the Jacksonville Jaguars. However, to find the exact location, you will have to check out our website.
WHEN DO THE COLTS VS JAGUARS PLAY AGAINST EACH OTHER THIS SEASON?
Since both the Indianapolis Colts and the Jacksonville Jaguars belong to the same conference and division, they may play against each other often. We can't say how many times for sure, because games close to the end of the season are decided by the teams' performances. To find out more about the dates and venues, check our website.

Premium Seating offers a 100% Money-Back Guarantee on every ticket we sell.
We guarantee that your tickets will be authentic, valid for entry, and will arrive on time for your event - or your money back.
We strive to offer the best selection of upper, lower, and floor seating for your upcoming event. Know your getting a great deal on your next order!