100% guarantee that your tickets are authentic, the seats you ordered & arrive in time!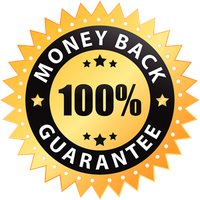 Colorado Vs Minnesota Tickets
Affordable Colorado Vs Minnesota tickets are on sale now! Colorado Vs Minnesota tickets are all authentic and 100% guaranteed.
COLORADO VS MINNESOTA TICKETS
The NCAA Football season is a time full of excitement and fun for the fans and teams alike. You will get to see many things happening at the football arena. For example, kids having fun with their parents, fans getting happy seeing their favourite players play in front of them, food stalls serving the yummiest stuff, and so much more! So go and get the Colorado VS Minnesota tickets from our website now!
In NCAA Division I FBS college football, the University of Colorado Boulder is represented by Colorado Buffaloes Football. The team plays as a member of the Pac-12 Conference. You can get Colorado VS Minnesota tickets from our website to watch the team play in a live game.
The University of Minnesota's football team, the Minnesota Golden Gophers Football, competes in NCAA Division I Football Bowl Subdivision. We have made Colorado VS Minnesota tickets available on our website for all their upcoming games, so go ahead and get yours now!
If you are a huge fan of football, you must know that the players for every team are also super important! If you want to see how Jalen Sami from the Colorado Buffaloes Football uses his unique game style to win a game or if you want to see Tyler Nubin from the Minnesota Golden Gophers Football playing, then you should. Get the Colorado VS Minnesota tickets from our website now!
Colorado VS Minnesota tickets in different types are also available on our website so that you can get a ticket according to your preference!
COLORADO VS MINNESOTA TICKET PRICES AND GAME INFORMATION
HOW MUCH ARE COLORADO BUFFALOES FOOTBALL VS MINNESOTA GOLDEN GOPHERS FOOTBALL GAME TICKETS?
Colorado VS Minnesota game tickets are available on our website at the lowest prices on the market! The starting price is $53, but it might even be less. Currently, the typical cost is about $124. Because each ticket has distinct requirements, such as the time of purchase, the seats you want, and so on, the ticket costs vary from one ticket to another. Purchase the tickets as soon as possible before the game day!
HOW TO BUY CHEAP COLORADO VS MINNESOTA TICKETS?
Due to the enormous number of online websites, finding cheap Colorado VS Minnesota tickets has become more challenging for everyone. However, we've made sure to simplify things for you as much as we can by making them accessible on our website! We are here to assist you because we know how crucial it is to make some savings! We advise you to get yours well in advance because the affordable tickets tend to sell out more quickly than usual.
WHERE DO THE COLORADO VS MINNESOTA PLAY?
It is anticipated that any of the two clubs' home venues will host Colorado VS Minnesota games. You can choose between visiting Folsom Field or Huntington Bank Stadium. Please purchase tickets from our website if you want to enjoy yourself to the fullest during the upcoming NCAA season!
WHEN DO THE COLORADO VS MINNESOTA PLAY AGAINST EACH OTHER THIS SEASON?
The finest teams in college football play in Colorado VS Minnesota contests yearly. You should purchase your tickets through our website if you plan to attend any upcoming games this season. Visit our website now for more information about the game dates and timetables.

Premium Seating offers a 100% Money-Back Guarantee on every ticket we sell.
We guarantee that your tickets will be authentic, valid for entry, and will arrive on time for your event - or your money back.
We strive to offer the best selection of upper, lower, and floor seating for your upcoming event. Know your getting a great deal on your next order!