100% guarantee that your tickets are authentic, the seats you ordered & arrive in time!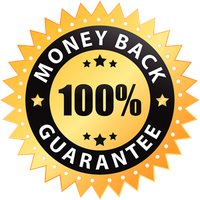 Clippers Vs Thunder Tickets
Affordable Clippers Vs Thunder tickets are on sale now! Clippers Vs Thunder tickets are all authentic and 100% guaranteed.
CLIPPERS VS THUNDER TICKETS
Watching a game live is always exciting, and with the Los Angeles Clippers and Oklahoma City Thunders as old and new NBA rivals, the game should have some fantastic twists and turns, keeping you on the edge of your seat. Get Clippers VS Thunder tickets if you want to witness the magnificent stadium setting and an intense game between the Clippers and the Thunder.
A professional basketball club called the Oklahoma City Thunders has been playing since 2008 and is a member of the National Basketball Association. This Oklahoma-based team competes in the Western Conference's Northwest Division. Another professional American basketball team that competes in the NBA is the Los Angeles Clippers, who have been around since 1970. Get the Clippers VS Thunder tickets for their future games if you want to witness both of these incredible teams in action. This team is an affiliate member of the Western Conference Pacific Division.
You might be able to witness Robert Covington, Paul George, Kawhi Leonard, Amir Coffey, and other Clippers players if you get Clippers VS Thunder tickets. The Oklahoma City Thunders will feature players like Luguentz Dort, Tre Mann, Aleksej PokuseVSki, Josh Giddey, and others in their future games.
Purchase Clippers VS Thunder tickets to attend the Clippers and Thunder game and see all the best players from these clubs compete. To get the best deals, order Clippers VS Thunder tickets from us.
CLIPPERS VS THUNDER TICKET PRICES AND GAME INFORMATION
HOW MUCH ARE LOS ANGELES CLIPPERS VS OKLAHOMA CITY THUNDERS GAME TICKETS?
Starting at $4 and rising to an average of about $41, tickets for the Clippers VS Thunder event. Due to several factors, the secondary market value of the Clippers VS Thunder game tickets may differ. Costs can vary depending on a number of factors, including seat position, the popularity of the team and players, the game's location, the level of the seats in the stadium, demand for the event and tickets, and many more.
HOW TO BUY CHEAP CLIPPERS VS THUNDER TICKETS?
Simply click the buy button to order your cheap Clippers VS Thunder tickets. We comprehend how much basketball fans enjoy watching their favorite players compete live on the stadium court, but the cost of tickets is often greater. Don't worry; our website now makes it simple to get inexpensive tickets. So order your affordable Clippers and Thunder tickets today and take in the matchup between the two clubs.
WHERE DO THE CLIPPERS VS THUNDER PLAY?
We have tickets for the upcoming Clippers and Thunder games. If you want to cheer on the Thunder, you may do it in Oklahoma City's Paycom Center. Tickets to Clippers' home games are available at Crypto.com in California if you are a fan.
WHEN DO THE CLIPPERS VS THUNDER PLAY AGAINST EACH OTHER THIS SEASON?
The Clippers and Thunder will frequently clash this season. Browse the events, regular season, preseason, and other team information listed above. Visit the Los Angeles Clippers tickets website for more information on Clippers games. To discover more about the Thunder's future games, visit the Oklahoma City Thunders tickets page.

Premium Seating offers a 100% Money-Back Guarantee on every ticket we sell.
We guarantee that your tickets will be authentic, valid for entry, and will arrive on time for your event - or your money back.
We strive to offer the best selection of upper, lower, and floor seating for your upcoming event. Know your getting a great deal on your next order!