100% guarantee that your tickets are authentic, the seats you ordered & arrive in time!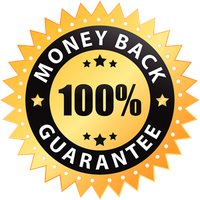 Chiefs Vs Titans Tickets
Affordable Chiefs Vs Titans tickets are on sale now! Chiefs Vs Titans tickets are all authentic and 100% guaranteed.
CHIEFS VS TITANS TICKETS
A good NFL game should have elements like the challenge, suspense, and fair play. All of these elements make the game memorable and boost the standing of the NFL as a whole. Now, you're probably wondering, which NFL game has these distinctive elements? A Chiefs vs Titans game. If you want to stay on the edge of your seat throughout the game, you should have some Chiefs vs Titans tickets. You've got to admit even the name "Chiefs vs Titans" sounds like an epic written by Plato.
We're proud to say that their games are nothing short of epic. The Kansas City Chiefs belong to the West Division of the AFC and are known as the golden boys of their division. This team is filled with talented players, like Frank Clark and Patrick Mahomes II. When you get Chiefs vs Titans tickets, you can watch these gifted individuals dance on the field in symphony and sync. If you aren't a fan of the Kansas City Chiefs, get your Chiefs vs Titans tickets to watch the Tennessee Titans.
The Tennessee Titans is a team from the South Division of the AFC. Like the Kansas City Chiefs, the Titans have dominated their division for the past few years. With players like Ryan Tannehill and Malik Willis, how could they not win? A Chiefs vs Titans ticket will have you rooting and hooting for both teams. You may even have a hard time deciding which team to root for because both of them are amazing. So what are you waiting for? Get your Chiefs vs Titans tickets to enjoy the best of NFL and live games.
CHIEFS VS TITANS TICKET PRICES AND GAME INFORMATION
HOW MUCH ARE KANSAS CITY CHIEFS VS TENNESSEE TITANS GAME TICKETS?
A single Chiefs vs Titans game ticket can cost $34 to $500. The prices aren't constant and can change based on the event and venue. In-demand games, especially playoffs and other games lead to an increase in prices. The prices for playoffs, in particular, can double. Apart from the game type, the quality of the tickets, i.e., location, will also increase or decrease the price. You should look through our Chiefs List and Titans List for specific information about the ticket prices.
HOW TO BUY CHEAP CHIEFS VS TITANS TICKETS
You can buy the best and cheap Chiefs vs Titans tickets with us. Jump onto our website and go through our comprehensive lists of the Kansas City Chiefs and the Tennessee Titans. Each list has multiple tickets and complete information for the upcoming games of both the Kansas City Chiefs and Tennessee Titans. You should go through these lists because they may have information about other exciting games.
WHERE DO THE CHIEFS VS TITANS PLAY?
Usually, you can find the Kansas City Chiefs playing in the Arrowhead Stadium in Kansas City, Missouri. On the other hand, the Tennessee Titans play in the scenic Nissan Stadium. Games between Chiefs and Titans will usually be held in these two venues. You can check specific locations and venues by looking at the information on our website.
WHEN DO THE CHIEFS VS TITANS PLAY AGAINST EACH OTHER THIS SEASON?
The Kansas City Chiefs may often play against the Tennessee Titans this season. You can never say how many times because playoff games and other notable games like playoffs are decided later. Nevertheless, you can find out more about the exact dates of their games by checking our Chiefs List and Titans List.

Premium Seating offers a 100% Money-Back Guarantee on every ticket we sell.
We guarantee that your tickets will be authentic, valid for entry, and will arrive on time for your event - or your money back.
We strive to offer the best selection of upper, lower, and floor seating for your upcoming event. Know your getting a great deal on your next order!