100% guarantee that your tickets are authentic, the seats you ordered & arrive in time!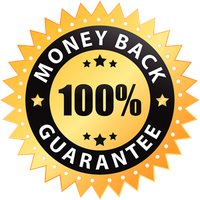 Chiefs Vs Eagles Tickets
Affordable Chiefs Vs Eagles tickets are on sale now! Chiefs Vs Eagles tickets are all authentic and 100% guaranteed.
CHIEFS VS EAGLES TICKETS
A game between the Kansas City Chiefs and the Philadelphia Eagles is like watching a glorious battle of wits and skill. Both of the teams have excellent coaches and rely on a good strategy to turn the game around. Every player tries to keep their head in the game, and their eyes on their opponents, because if they lose focus for even a second, they will be ripped apart. This tense face-off makes Chiefs vs Eagles games and Chiefs vs Eagles tickets worth your time and money.
The Philadelphia Eagles belong to the East Division of the NFC. If you know a bit about the Philadelphia Eagles, you'll understand how authoritative they are. When you get a Chiefs vs Eagles ticket, you get the opportunity to watch their star-studded lineup in action. With players like James Bradberry and Jalen Hurts on their active roster, the Eagles are ready to take off and control the playing field this season.
But, if there's any team that can withstand the might of the Eagles, then it is the Kansas City Chiefs. This team belongs to the Western Division of the AFC. For the past few years, they have dominated their division and conference. With aces like Patrick Mahomes II on their roster, it's safe to say that the Chiefs may continue with their winning streak in the next few seasons. And you can support the Chiefs as well if you get a Chiefs vs Eagles ticket.
Your Chiefs vs Eagles ticket allows you to become part of a community more than anything else. You get to sit with like-minded people and fans of the NFL. Often, people form unbreakable bonds of friendship and respect while supporting the same team. You can experience this sense of fraternity by getting your Chiefs vs Eagles tickets today.
CHIEFS VS EAGLES TICKET PRICES AND GAME INFORMATION
HOW MUCH ARE KANSAS CITY CHIEFS VS PHILADELPHIA EAGLES GAME TICKETS?
A Chiefs vs Eagles game ticket can cost $33 to $700. The median price hovers around $45 for lower-end tickets. While quality Chiefs vs Eagles tickets close to the field cost more. The price of these tickets may also change because of the day and venue. Naturally, games held around the holiday season will lead to an increase in prices. Additionally, the Kansas City Chiefs and the Philadelphia Eagles play in different venues. The price will change based on the venue.
HOW TO BUY CHEAP CHIEFS VS EAGLES TICKETS?
Finding cheap Chiefs vs Eagles tickets isn't as easy as it seems. There are hundreds of different websites on the internet that do nothing more than waste your time. Fortunately, our website has a wide and ever-changing collection of tickets to the various games of the Kansas City Chiefs and the Philadelphia Eagles. You can check the Chiefs List or the Eagles List to check their upcoming games. Once you've selected your tickets, follow the procedures, and you'll have your tickets in no time at all.
WHERE DO THE CHIEFS VS EAGLES PLAY?
You can find the Eagles gliding on the gigantic Lincoln Financial Field, located in Philadelphia, Pennsylvania. In contrast, you can often find the Chiefs practicing in the beautiful Arrowhead Stadium, located in Kansas City, Missouri. Naturally, games between the Chiefs and the Eagles will be held in either of these venues.
WHEN DO THE CHIEFS VS EAGLES PLAY AGAINST EACH OTHER THIS SEASON?
The Chiefs and Eagles belong to separate conferences and divisions, so you won't see them against each other as often. Chiefs vs Eagles games are relatively rare, and you shouldn't miss out on them. For specific information about the dates and venues, you will have to check out the Chiefs List and Eagles List on our website.

Premium Seating offers a 100% Money-Back Guarantee on every ticket we sell.
We guarantee that your tickets will be authentic, valid for entry, and will arrive on time for your event - or your money back.
We strive to offer the best selection of upper, lower, and floor seating for your upcoming event. Know your getting a great deal on your next order!