100% guarantee that your tickets are authentic, the seats you ordered & arrive in time!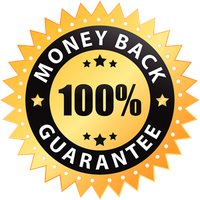 Chiefs Vs Dolphins Tickets
Affordable North Carolina Vs Duke tickets are on sale now! North Carolina Vs Duke tickets are all authentic and 100% guaranteed.
CHIEFS VS DOLPHINS TICKETS
You may have heard a lot about the spirit of live games and the NFL, but what is it really about? A live football game is all about community spirit, competition, and some classic touchdowns. One of the team games that can capture the essence of the NFL is the Kansas City Chiefs vs the Miami Dolphins. When you get Chiefs vs Dolphins tickets, you get the opportunity to connect to the NFL experience, unlike anything before.
A Chiefs vs Dolphins ticket allows you to witness the Kansas City Chiefs in their full glory. The Kansas City Chiefs is an outstanding football team from the West Division of the AFC (American Football Conference). This team has obliterated the opposition in their division for the past three years. On top of that, they've even won the recent Super Bowl. It would be correct to say that the Chiefs are in good form, especially with Patrick Mahomes on their team. It would be only fitting to watch them at their prime by getting Chiefs vs Dolphins tickets.
Facing the Kansas City Chiefs are the Miami Dolphins. The Miami Dolphins belong to the East Division of the AFC. The last few years have been tough on them. But with Christopher Grier and Mike McDaniel running the show, they may make a comeback this year. In addition to better management, the Miami Dolphins also have Tyreek Hill and Jaylen Waddle. Both of these players have good footwork, stamina, and technique.
Support these remarkable players by rooting for them in the stadium. Get your Chiefs vs Dolphins tickets and be there when they turn their luck around. And if they don't, then you can witness the Chiefs in all of their glory. It's like a win-win situation; you'll be entertained no matter which team wins. You can get your Chiefs vs Dolphins tickets on our website.
CHIEFS VS DOLPHINS TICKET PRICES AND GAME INFORMATION
HOW MUCH ARE KANSAS CITY CHIEFS VS MIAMI DOLPHINS GAME TICKETS?
A Chiefs vs Dolphins game ticket can cost between $32 and $640. The cost of these tickets changes based on the location of your seat inside the venue. The tickets are divided between Upper Deck, Lower Level, and Sidelines. The closer the seats are to the field, the more they cost. Additionally, tickets for games on weekends and holidays have increased in price. You can find specific prices for each venue and game by looking through the lists on our website.
HOW TO BUY CHEAP CHIEFS VS DOLPHINS TICKETS?
You can buy cheap Chiefs vs Dolphins tickets through our website. We have a variety of selections for different venues, games, and teams, and naturally, we have tickets for in-demand games like the Chiefs vs Dolphins. We also have tickets for other Kansas City Chiefs games and Miami Dolphins games. You can check them all out by going through our Chiefs List and Dolphins List. Choose your team, your seat, and your ticket, and have it reserved in a moment.
WHERE DO THE CHIEFS VS DOLPHINS PLAY?
The Kansas City Chiefs play on their home ground, the Arrowhead Stadium. The Miami Dolphins can be found in Hard Rock Stadium. If you're disappointed that it's not an aquarium, then so are we. Nevertheless, games between these teams will be held in either of these venues. You can find information about venues for their upcoming games on our website.
WHEN DO THE CHIEFS VS DOLPHINS PLAY AGAINST EACH OTHER THIS SEASON?
You may see the Kansas City Chiefs playing against the Miami Dolphins a few times this season. We may even see them against each other in the playoffs if fortune favors them. You can check out our Chiefs List and Dolphins List for specific information about event dates and venues.

Premium Seating offers a 100% Money-Back Guarantee on every ticket we sell.
We guarantee that your tickets will be authentic, valid for entry, and will arrive on time for your event - or your money back.
We strive to offer the best selection of upper, lower, and floor seating for your upcoming event. Know your getting a great deal on your next order!