100% guarantee that your tickets are authentic, the seats you ordered & arrive in time!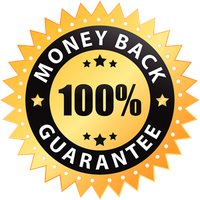 Chiefs Vs Chargers Tickets
Affordable Chiefs Vs Chargers tickets are on sale now! Chiefs Vs Chargers tickets are all authentic and 100% guaranteed.
CHIEFS VS CHARGERS TICKETS
Both the Kansas City Chiefs and the Los Angeles Chargers belong to the coveted West Division of the AFC. Whenever these two teams play against each other, tensions in the field rise to all-time highs. Some people have even reported seeing flying sparks and billowing smoke. Get in on the action by getting a Chiefs vs Chargers ticket. Each Chiefs vs Chargers ticket is an opportunity to make your game night memorable by watching a peerless, fiery game.
What else could you expect when the Kansas City Chiefs are playing? It wouldn't be wrong to say that the Chiefs have nurtured and promoted extraordinary talent since the era of the legendary Don Klosterman. The Kansas City Chiefs had stars like Len Dawson and Mike Livingston back then. Today, the line-up has changed considerably, but the density of talent has increased. For example, now they have stars like Juju Smith and Patrick Mahomes II.
When you get a Chiefs vs Chargers ticket, you also get to watch Trey Smith in all his might, knocking the opposition out of their wits. The Los Angeles Chargers aren't bad either, with high-profile players like Keenan Allen and Justin Herbert. When you get a Chiefs vs Chargers ticket, you can watch Lashawn Slater charge the lines and players into oblivion, just like their vain hopes of winning.
These Chiefs vs Chargers tickets will allow you to watch these wonderful players and their beautiful plays. If you are a fan of either the Chiefs or the Chargers, then a Chiefs vs Chargers ticket is your chance to root for the team you believe in. Voice your opinions and raise your chants in a frenzied cacophony to support your team, with hundreds, perhaps thousands of other dedicated fans.
CHIEFS VS CHARGERS TICKET PRICES AND GAME INFORMATION
HOW MUCH ARE KANSAS CITY CHIEFS VS LOS ANGELES CHARGERS GAME TICKETS?
A Chiefs vs Chargers game ticket can cost $38 to $320. Since both teams are prestigious NFL members and have high-profile players, the ticket prices tend to vary significantly. In addition to that, the ticket prices can vary based on venue and day. Chiefs vs Chargers games around the weekend will lead to a significant increase in price. In the same way, if it's a playoff game, you can expect the prices to increase.
HOW TO BUY CHEAP CHIEFS VS CHARGERS TICKETS?
If you want cheap Chiefs vs Chargers tickets but don't know where to look for them, search no more. Hop on to our website, and go through the listings. We have a variety of different tickets for Chiefs vs Chargers games and numerous other games as well. You should look through our Kansas City Chiefs list and our Los Angeles Chargers list to see if anything piques your interest. The buying process is entirely safe, online, and convenient.
WHERE DO THE CHIEFS VS CHARGERS PLAY?
You can often find the Kansas City Chiefs in the impressive Arrowhead Stadium. This stadium is located in Kansas City, Missouri. The Los Angeles Chargers usually play in the electrifying and scenic SoFi Stadium in Inglewood, California. A Chiefs vs Chargers game could be held in either of these venues.
WHEN DO THE CHIEFS VS CHARGERS PLAY AGAINST EACH OTHER THIS SEASON?
Both of the teams belong to the same division, so we might see them playing against each other quite often. However, you will have to look through the Chiefs List and Chargers List on our website for exact times and venues. You can also check out other games of the Chiefs or Chargers through those lists.

Premium Seating offers a 100% Money-Back Guarantee on every ticket we sell.
We guarantee that your tickets will be authentic, valid for entry, and will arrive on time for your event - or your money back.
We strive to offer the best selection of upper, lower, and floor seating for your upcoming event. Know your getting a great deal on your next order!