100% guarantee that your tickets are authentic, the seats you ordered & arrive in time!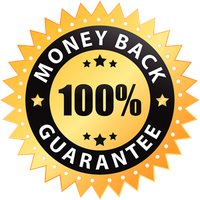 Chiefs Vs Buccaneers Tickets
Affordable Chiefs Vs Buccaneers tickets are on sale now! Chiefs Vs Buccaneers tickets are all authentic and 100% guaranteed.
CHIEFS VS BUCCANEERS TICKETS
Are you fed up with the mundaneness of your Saturdays? Do you want to experience something more? Do you want to enjoy the excitement with your friends and family but don't know where to look? Then boy oh boy, have we got news for you. Get some Chiefs vs Buccaneers tickets and watch a game between two of the best NFL teams. But what makes these teams so special?
The Kansas City Chiefs are an American Football Conference West Division team. Since 1960, Kansas City Chiefs have competed in the National Football League. Back then, Hank Stram was notorious for accumulating talent. Perhaps it is because of that tradition that the Chiefs still have a roster filled with astonishing talent. When you get Chiefs vs Buccaneers tickets, you will be able to see Travis Kelce and Frank Clark (The Walking Tank) take out some of the opponents.
On the other hand, you have the Tampa Bay Buccaneers. These swash-buckling, rowdy Tampa Bay Buccaneers belong to the South Division of the NFC. The best thing about this team is that they do not let their failures define them. The Buccaneers do not lose hope no matter how much the odds are stacked against them. It is this quality of the Buccaneers that makes them so endearing. And it is one more reason for getting a Chiefs vs Buccaneers ticket.
You should get a Chiefs vs Buccaneers ticket this year, especially because they've got Tom Brady and Chris Godwin on their active roster. Both of these players are the prime definition of the term "Florida Man." So don't waste another moment and hop on our website to get your Chiefs vs Buccaneers tickets.
CHIEFS VS BUCCANEERS TICKET PRICES AND GAME INFORMATION
HOW MUCH ARE KANSAS CITY CHIEFS VS TAMPA BAY BUCCANEERS GAME TICKETS?
A Chiefs vs Buccaneers game ticket can cost $33 to $640. The price of these tickets remains dependent on the games and days. Games around the weekends and special holidays have an increased price. The prices can also change if the game is a playoff or any other notable fixture. The location of your seat inside the venue is another factor that can change the price. You'll have to check our website for specific information about the price.
HOW TO BUY CHEAP CHIEFS VS BUCCANEERS TICKETS?
You can buy cheap Chiefs vs Buccaneers tickets on our website. Yes, finding cheap Chiefs vs Buccaneers tickets is easier said than done in most cases. However, you do not need to be concerned because luck is on your side. We have a great selection of tickets for all of the Chiefs vs Buccaneers games. You can check the comprehensive lists of upcoming Chiefs games and Buccaneers games on our website. Choose the ticket that fits your needs.
WHERE DO THE CHIEFS VS BUCCANEERS PLAY?
The Kansas City Chiefs play in the picturesque Arrowhead Stadium, located in the heart of Kansas City, Missouri. The Tampa Bay Buccaneers usually play in their home ground Raymond James Stadium. This stadium is located in Tampa Bay, Florida. Usually, Chiefs vs Buccaneers games will be held in these venues. For specific venue information, please check our website.
WHEN DO THE CHIEFS VS BUCCANEERS PLAY AGAINST EACH OTHER THIS SEASON?
The Kansas City Chiefs and the Tampa Bay Buccaneers belong to separate divisions and conferences, so you might not often see them play against each other. However, we still expect them to come face to face with each other more than once this season. You can find out about the specifics by going through the Chiefs list, and Buccaneers list on our website.

Premium Seating offers a 100% Money-Back Guarantee on every ticket we sell.
We guarantee that your tickets will be authentic, valid for entry, and will arrive on time for your event - or your money back.
We strive to offer the best selection of upper, lower, and floor seating for your upcoming event. Know your getting a great deal on your next order!