100% guarantee that your tickets are authentic, the seats you ordered & arrive in time!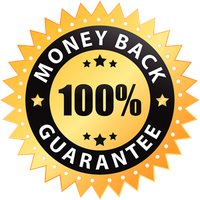 Chiefs Vs 49ers Tickets
Affordable Chiefs Vs 49ers tickets are on sale now! Chiefs Vs 49ers tickets are all authentic and 100% guaranteed.
CHIEFS VS 49ERS TICKETS
We refer to a Chiefs vs 49ers ticket as "front-row seats to demolition" because that is what a Chiefs vs 49ers game feels like. Both of these teams are alphas, and when they face each other, things go crazy. And like the teams, their dedicated fans also go crazy. The sensation of supporting something with all of your heart and experiencing camaraderie is what a Chiefs vs 49ers ticket offers.
The Kansas City Chiefs, or Chiefs for short, are a team from the West Division of the American Football Conference. The Kansas City Chiefs have been in the NFL since 1960. When it comes to talent, this team has heaps of it. When you get Chiefs vs 49ers tickets, you get the opportunity to witness Travis Kelce maneuver through the Tight End. You may also get the chance to see Frank Clark (The Walking Tank) knock some of the opposition out.
But you can expect the San Francisco 49ers will put up stiff resistance. The San Francisco 49ers belong to the West Division of the NFC. This team has been in the NFL since 1949 and has often been in the limelight because of its multiple NFL records. One of these records is "most field goals scored." And with talented players like Ray-Ray McCloud and Trey Lance, we may see the 49ers breaking their record. You can witness it all by getting a Chiefs vs 49ers ticket.
You can find information about their upcoming games by visiting our website. Don't miss out and get your Chiefs vs 49ers tickets to their upcoming games today.
CHIEFS VS 49ERS TICKET PRICES AND GAME INFORMATION
HOW MUCH ARE KANSAS CITY CHIEFS VS SAN FRANCISCO 49ERS GAME TICKETS?
A Chiefs vs 49ers game ticket can cost $38 to $350. The prices are volatile for in-demand events like these. The prices tend to fluctuate, especially around the weekends and holidays. Playoff games and other notable events will also lead to an increase in ticket prices. Additionally, since both of the teams play in different venues, the price will vary by that. For the exact prices of the Chiefs vs 49ers games, then you should check our Chiefs List and 49ers list.
HOW TO BUY CHEAP CHIEFS VS 49ERS TICKETS?
Let's face it, hoping for cheap Chiefs vs 49ers tickets prices is like asking for a Cadillac on your sixth birthday. But you don't have to worry or postpone your plans just yet. We have the perfect selection of tickets to your favorite Chiefs vs 49ers games. You can check them all out on our website. You can even get tickets to other Chiefs or 49ers games. You'll have to be quick because the competition for these tickets is as tough as the games.
WHERE DO THE CHIEFS VS 49ERS PLAY?
The Kansas City Chiefs usually play in the beautiful Arrowhead Stadium, located in Kansas City, Missouri. While the San Francisco 49ers work their magic in Levi's Stadium, located in the scenic Santa Clara county of California. The Chiefs vs 49ers games will usually be held in either of these venues.
WHEN DO THE CHIEFS VS 49ERS PLAY AGAINST EACH OTHER THIS SEASON?
We might see the Kansas City Chiefs and the San Francisco 49ers in a face-off against each other a few times this season. To learn where and when the Kansas vs Chiefs will take place, you'll have to rely on our website. While you're at it, you might even want to check some of the other events and games.

Premium Seating offers a 100% Money-Back Guarantee on every ticket we sell.
We guarantee that your tickets will be authentic, valid for entry, and will arrive on time for your event - or your money back.
We strive to offer the best selection of upper, lower, and floor seating for your upcoming event. Know your getting a great deal on your next order!