100% guarantee that your tickets are authentic, the seats you ordered & arrive in time!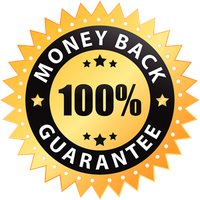 Celtics Vs Spurs Tickets
Affordable Celtics Vs Spurs tickets are on sale now! Celtics Vs Spurs tickets are all authentic and 100% guaranteed.
CELTICS VS SPURS TICKETS
Are you a lover of boisterous audiences, energetic settings, and the enjoyment of seeing your favorite teams play basketball in person? The San Antonio Spurs and Boston Celtics will soon face off if this is the case. Purchase your Celtics VS Spurs tickets to see all of this and much more live at the arena.
Losing your Celtics VS Spurs tickets is not a good thing as you will miss out on a pro American basketball team based in Texas playing against its opponent from Massachusetts. The Spurs compete in NBA and are a member of the Western Conference Southwest Division. So, if you get your hands on Celtics VS Spurs tickets, watch their game live because the Celtics are no less. They also compete in the NBA and are members of the Eastern Conference Atlantic Division, the game between them will be interesting, so do not miss out on the fun!
Are you a fan of the Celtics VS Spurs game? So, get your Celtics VS Spurs tickets and watch Tre Jones, Lonnie Walker, Romeo Langford, and others from the San Antonio Spurs play against Sam Hauser, Nik Stauskas, Luke Kornet, JD Davison, and others from Boston Celtics.
Purchase Celtics VS Spurs tickets from us to see the two teams compete in a thrilling NBA competition, as these games are something that one should never miss for anything.
CELTICS VS SPURS TICKET PRICES AND GAME INFORMATION
HOW MUCH ARE BOSTON CELTICS VS SAN ANTONIO SPURS GAME TICKETS?
Tickets for the Celtics VS Spurs games typically cost a modest sum of about $18. Tickets for these games often cost $75 or more on average. You may purchase them from us at a fair price. Due to several factors in the resale market, the price of the Celtics VS Spurs game tickets varies greatly. The discrepancy may be caused by the availability of seats, location, height, and venue, among other factors that might affect how much a ticket would cost.
HOW TO BUY CHEAP CELTICS VS SPURS TICKETS?
Whether you're attending a basketball game with friends, family, or coworkers, having the tickets in your budget is crucial to cheer on your favorite team. You won't break the bank and can still enjoy the game. In this situation, you may browse our website to get cheap Celtics VS Spurs tickets and marvel at the awesomeness and excitement they provide.
WHERE DO THE CELTICS VS SPURS PLAY?
Whether you want to be a member of the crowd for the Boston Celtics at the TD Garden or join the San Antonio Spurs at their home games in AT&T Center, you are at the right place. You can get their game tickets through our website.
WHEN DO THE CELTICS VS SPURS PLAY AGAINST EACH OTHER THIS SEASON?
The event listings, preseason, postseason, and regular team-ups between Celtics and Spurs can be found above. You can witness the team going against each other multiple times this season. For information on the team and other games for Celtics and Spurs, visit the Boston Celtics and San Antonio Spurs tickets page.

Premium Seating offers a 100% Money-Back Guarantee on every ticket we sell.
We guarantee that your tickets will be authentic, valid for entry, and will arrive on time for your event - or your money back.
We strive to offer the best selection of upper, lower, and floor seating for your upcoming event. Know your getting a great deal on your next order!