100% guarantee that your tickets are authentic, the seats you ordered & arrive in time!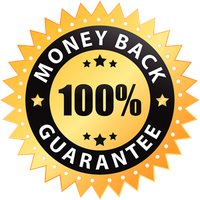 Celtics Vs Nets Tickets
Affordable Celtics Vs Nets tickets are on sale now! Celtics Vs Nets tickets are all authentic and 100% guaranteed.
CELTICS VS NETS TICKETS
The National Basketball Association's Nets and Celtics are two highly powerful and well-known teams, so you may have heard of them. You need your Celtics VS Nets tickets if you're a fan of any of these teams and want to witness them play basketball on the court.
After getting your Celtics VS Nets tickets, you will be able to witness the Brooklyn Nets, a professional basketball club from New York that plays in the NBA while being an affiliate club with the NBA Eastern Conference Atlantic Division.
With these Celtics VS Nets tickets, you can watch the Boston Celtics, another professional basketball club from Massachusetts, play against the Nets. Celtics also compete in NBA and are a member of the Eastern Conference Atlantic Division in the NBA.
Get the Celtics VS Nets tickets to view the amazing players such as Daniel Theis, Sam Hauser, Al Horford, Aaron Nesmith, and others from the Celtics play against the best players of the Nets, including Ben Simmons, Seth Curry, Bruce Brown Jr., Kevin Durant, and more.
You should never miss a game between the Brooklyn Nets and the Boston Celtics. We can assist you in getting Celtics VS Nets tickets so you can watch the match and support your preferred team at your preferred venue without any hassles.
CELTICS VS NETS TICKET PRICES AND GAME INFORMATION
HOW MUCH ARE BOSTON CELTICS VS BROOKLYN NETS GAME TICKETS?
The ambiance of the stadium is largely responsible for the cost of a basketball game ticket. The more fans and demand there are, the greater the ticket prices will be, and the more motivated the clubs will be to win. Celtics VS Nets games tickets can be found for as little as $43, with an average price of $190 or more. This cost, however, might fluctuate in minor markets due to factors such as ticket demand, seat availability, and other factors.
HOW TO BUY CHEAP CELTICS VS NETS TICKETS?
If you're going to a basketball game with your friends, family, or coworkers to cheer on your favorite team or players, having a ticket budget is critical; this way, you won't break the bank and can still enjoy the game to its fullest. In this situation, you can get cheap Celtics VS Nets tickets from our website with a single click and marvel at the greatness and pleasure of live basketball games.
WHERE DO THE CELTICS VS NETS PLAY?
The crowd, players, and teams make a basketball game exciting; the stadium is merely an advantage to the spectators and clubs. If you're a Celtics fan, TD Garden is where you'll find them playing their home games. If you're a Nets fan, though, Barclays Center is where they play their home games.
WHEN DO THE CELTICS VS NETS PLAY AGAINST EACH OTHER THIS SEASON?
This season, the Celtics and Nets will meet on many occasions. Browse above for a list of events, regular season, preseason, postseason, and other details about the teams. Check out the Boston Celtics tickets website for more information on upcoming Celtics games. Visit the Brooklyn Nets tickets website to learn more about the Nets' upcoming games.

Premium Seating offers a 100% Money-Back Guarantee on every ticket we sell.
We guarantee that your tickets will be authentic, valid for entry, and will arrive on time for your event - or your money back.
We strive to offer the best selection of upper, lower, and floor seating for your upcoming event. Know your getting a great deal on your next order!