100% guarantee that your tickets are authentic, the seats you ordered & arrive in time!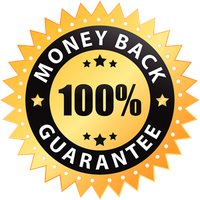 Celtics Vs Mavericks Tickets
Affordable Celtics Vs Mavericks tickets are on sale now! Celtics Vs Mavericks tickets are all authentic and 100% guaranteed.
CELTICS VS MAVERICKS TICKETS
Are you a fan of the Boston Celtics or the Dallas Mavericks? However, you can get the greatest seats by acquiring Celtics VS Mavericks tickets from our website. These groups have a strong basketball history and are well-known. There is a sizable audience, great fun, and a real challenge. So, get your Celtics VS Mavericks tickets before they sell out if you want to support your favorite players and team.
The Celtics and the Mavericks are professional basketball clubs headquartered in Boston, Massachusetts, and Dallas, Texas, respectively. The teams are members of the Eastern and Western Conference and play in the National Basketball Association (NBA). The Mavericks are affiliated with the NBA Western Conference Southwest Division, while the Celtics are the NBA Eastern Conference Atlantic Division members. The Mavericks were created in 1980, and the Celtics in 1946, so watch them play to see an incredible basketball game.
When you get Celtics VS Mavericks tickets for the future season, you will watch players from the Boston Celtics such as Marcus Smart, Jayson Tatum, Sam Hauser, Grant Williams, and others. The Dallas Mavericks will be represented by Luka Doncic, Spencer Dinwiddie, Reggie Bullock, Boban Marjanovic, and others.
You can get Celtics VS Mavericks tickets from us and watch the game live. Do not pass up this opportunity, as Celtics VS Mavericks tickets sell out rapidly.
CELTICS VS MAVERICKS TICKET PRICES AND GAME INFORMATION
HOW MUCH ARE BOSTON CELTICS VS DALLAS MAVERICKS GAME TICKETS?
Celtics VS Mavericks game tickets may cost as little as $21.00 and have an average cost of approximately $164.00. On the secondary market, these Celtics VS Mavericks games tickets might vary in price depending on various circumstances. Seat location, the popularity of the team and players, the venue for the game, the level of the seats in the arena, the demand for the event and tickets, and many other factors may all impact the pricing.
HOW TO BUY CHEAP CELTICS VS MAVERICKS TICKETS?
By selecting the buy button, you can purchase cheap Celtics VS Mavericks tickets from us. We understand how much fans like watching their favorite players play basketball live on the stadium field, but ticket prices are generally higher. Don't worry; you can acquire cheap tickets easily from our website. So, acquire your cheap Celtics VS Mavericks tickets and enjoy the game between the two teams.
WHERE DO THE CELTICS VS MAVERICKS PLAY?
We can get your tickets to the Celtics and Mavericks' next games. If you want to root on the Mavericks, you may do it at American Airlines Center in Texas, where they play their home games. If you're a Celtics fan, you can obtain tickets to their home games at TD Garden in Boston.
WHEN DO THE CELTICS VS MAVERICKS PLAY AGAINST EACH OTHER THIS SEASON?
This season, the Celtics and Mavericks will meet many times. Browse the Boston Celtics tickets page for more information on upcoming Celtics games. Check out the Dallas Mavericks tickets website to learn more about the Mavericks' upcoming games. Browse above for a list of events, regular, preseason, postseason, and other details for the teams.

Premium Seating offers a 100% Money-Back Guarantee on every ticket we sell.
We guarantee that your tickets will be authentic, valid for entry, and will arrive on time for your event - or your money back.
We strive to offer the best selection of upper, lower, and floor seating for your upcoming event. Know your getting a great deal on your next order!