100% guarantee that your tickets are authentic, the seats you ordered & arrive in time!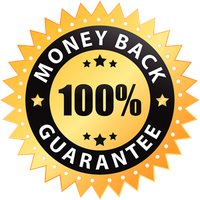 Cardinals Vs Reds Tickets
Affordable Cardinals Vs Reds Tickets are on sale now and all are 100% guaranteed.
CARDINALS VS REDS TICKETS
With Cardinals vs Reds tickets from our website, you can hear the echo of a home run hit. Cincinnati Reds and St. Louis Cardinals are both MLB's National League Central Division, teams. For over a century, it's hard to avoid hostility and resentment amongst competitors. As a result of their repeated clashes over the last several years, the Reds-Cardinals rivalry has developed into one of the most intense in Major League Baseball. You won't have to waste time going to the box office if you get Cardinals vs Reds tickets in advance for the next baseball game.
For decades, the Cincinnati Reds have been among the finest teams in Major League Baseball (MLB). Like Joe Morgan, who was an eight-time All-Star, MVP twice, and Gold Glove winner in his eight seasons with the Reds. Two-time World Series Champion and MVP. It is also well-known that the St. Louis Cardinals have had some of the greatest players in MLB history on their rosters. Stan Musial, widely regarded as one of the best hitters in Major League Baseball history; Joe Medwick, the illustrious National League Triple Crown winner; and Yadier Molina, a young catcher who is now widely regarded as one of the finest defensive catchers in the history of the position, all spent time on their bench during their history. Get your Cardinals vs Reds tickets now, and make sure you don't miss out on the biggest games of the next season by seeing your favorite players in action.
Cardinals vs Reds tickets are in high demand among fans of both clubs. To accomplish this, check the Cincinnati Reds and St. Louis Cardinal's schedules to see when they will face each other next. Before you purchase your tickets, check out the seating charts for the Great American Ball Park and Busch Stadium. Get your reasonably priced Cardinals vs Reds tickets here.
CARDINALS VS REDS TICKET PRICES AND GAME INFORMATION
HOW MUCH ARE ST LOUIS CARDINALS VS CINCINNATI REDS GAME TICKETS?
Cardinals vs Reds game tickets start at $15.00. Up to $294.00 is what the highest-priced tickets for St. Louis Cardinals vs Cincinnati Reds go for. The best seats and cheapest seats are available on our website. A single baseball ticket costs around $57.00.
HOW TO BUY CHEAP CARDINALS VS REDS TICKETS?
You've come to the right website if you're looking for cheap Cardinals vs reds tickets to see this historic rivalry. Here you can find out when and where these division rivals will meet and the cost of tickets.
WHERE DO THE CARDINALS VS REDS PLAY?
Cardinal vs Reds game fans should be thrilled no matter where it's held since both clubs play in exciting stadiums that put a premium on the fans' experience. As for the teams' respective home stadiums in Ohio, the Reds play at Great American Ball Park in Cincinnati, while the Cards play at Busch Stadium in St. Louis, MO.
WHEN DO THE CARDINALS VS REDS PLAY AGAINST EACH OTHER THIS SEASON?
Fans can expect to see these two squads face off regularly this season. Browse the above calendar for all regular season and playoff games between the Cardinals vs Reds.

Premium Seating offers a 100% Money-Back Guarantee on every ticket we sell.
We guarantee that your tickets will be authentic, valid for entry, and will arrive on time for your event - or your money back.
We strive to offer the best selection of upper, lower, and floor seating for your upcoming event. Know your getting a great deal on your next order!