100% guarantee that your tickets are authentic, the seats you ordered & arrive in time!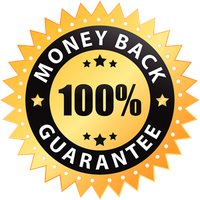 Cardinals Vs Padres Tickets
Affordable Cardinals Vs Padres Tickets are on sale now and all are 100% guaranteed.
CARDINALS VS PADRES TICKETS
On the MLB schedule, obtain your Cardinals VS Padres tickets for the next games. The St. Louis Cardinals and San Diego Padres have a habit of bumping into each other, even if they aren't technically rivals. In addition, the two organizations do not compete in the same geographic region. However, the Cardinals and Padres have met many times in the playoffs, resulting in a special bond between the two teams. As a fan, you can relax knowing that your Cardinals VS Padres tickets will be delivered to you promptly and without incident.
This year, we will see some of the top players from both teams competing against one another. Juan Yepez, Lars Nootbaar, Albert Pujols, and Nolan Gorman are the four players that have earned spots on the St. Louis Cardinals' roster for the next season. On the opposing team, players Jorge Alfaro, C.J. Abrams, Sergio Alcántara, and Jake Cronenworth will be representing the San Diego Padres. Get your Cardinals VS Padres tickets now so that you can be there for the start of the new season and cheer on your team to another series triumph.
To make things even better, every game between the Cardinals and Padres, whether in the playoffs or regular season, takes place in one of the best facilities in the league: The Cardinals VS Padres tickets are available above. Because of its closeness to Ballpark Village, Busch Stadium in St. Louis has long been a fan favorite. For those who want to sit back and enjoy the game, San Diego's Petco Park is a beautiful downtown stadium with a lively and laid-back atmosphere. Get your Cardinals VS Padres tickets from our website in advance and avoid waiting for the Petco Park box office.
CARDINALS VS PADRES TICKET PRICES AND GAME INFORMATION
HOW MUCH ARE ST LOUIS CARDINALS VS SAN DIEGO PADRES GAME TICKETS?
Starting at $19.00 for upper-level and outfield seats, Cardinals VS Padres game tickets are available. As much as $1207.00 is being asked for the most expensive seats for the San Diego Padres VS St. Louis Cardinals game. The best seats and most expensive tickets are available on our website. A single baseball ticket costs around $85.00.
HOW TO BUY CHEAP CARDINALS VS PADRES TICKETS?
You have landed at the right site if you are interested in obtaining cheap Cardinals VS Padres tickets. Fans may use this website to find out the date, time, and location of the next game between these two National League clubs, as well as the price of tickets.
WHERE DO THE CARDINALS VS PADRES PLAY?
Regardless of where a Cardinals VS Padres game is held, fans can expect a high-energy atmosphere and an emphasis on the fan experience. Petco Park in San Diego, CA, serves as the home field for the Padres, while Busch Stadium in St. Louis, MO, serves as the home field for the Cardinals.
WHEN DO THE CARDINALS VS PADRES PLAY AGAINST EACH OTHER THIS SEASON?
Fans of both teams can anticipate a lot of back-and-forth activity between the Cardinals and Padres throughout the next season. Look through the upcoming events above to get a complete view of the regular season and playoff meetings between the Padres and the Cardinals.

Premium Seating offers a 100% Money-Back Guarantee on every ticket we sell.
We guarantee that your tickets will be authentic, valid for entry, and will arrive on time for your event - or your money back.
We strive to offer the best selection of upper, lower, and floor seating for your upcoming event. Know your getting a great deal on your next order!