100% guarantee that your tickets are authentic, the seats you ordered & arrive in time!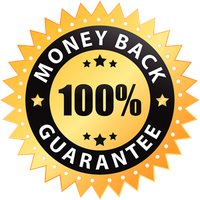 Cardinals Vs Mets Tickets
Affordable Cardinals Vs Mets Tickets are on sale now and all are 100% guaranteed.
CARDINALS VS METS TICKETS
With MLB Cardinals VS Mets tickets, you'll be set for another exciting baseball season. The rivalry between the New York Mets (NL East) and St. Louis Cardinals (NL Central), while no longer being in the same division, may be the most underestimated in the National League. With five division wins and five second-place finishes in the 1980s between them, they were the greatest clubs in the NL East. Don't miss the next season with Cardinals VS Mets tickets.
Legends from the St. Louis Cardinals club, such as Packy Naughton, Johan Oviedo, Andrew Knizner, and Brendan Donovan, will be there with them. On the roster for the New York Mets are going to be named like Carlos Carrasco, Tommy Hunter, Adam Ottavino, Tomás Nido, and J.D. Davis. To prevent disappointment and ensure you obtain the finest Cardinals VS Mets tickets, clear your calendars and get your tickets as soon as possible.
Both the Mets and Cardinals now have the appropriate home venue for staging high-intensity rivalry games against the other. With a façade that harkens back to Ebbets Field and the Home Run Apple beyond the outfield wall made famous at Shea Stadium, Citi Field pays tribute to baseball venues of the past in New York. Busch Stadium in St. Louis is a great place to glimpse the city's downtown and the Gateway Arch. Busch Stadium is considered the "cathedral" of baseball, so do not waste another second before purchasing Cardinals VS Mets tickets to see the teams compete there. Without further ado, check out the schedule above, choose a day that works for you, and place your order for Cardinals VS Mets tickets from us right now!
CARDINALS VS METS TICKET PRICES AND GAME INFORMATION
HOW MUCH ARE ST LOUIS CARDINALS VS NEW YORK METS GAME TICKETS?
Cardinals VS Mets game tickets start at only $19.00 for seats in the upper deck and the outfield. A ticket for the Palm Beach Cardinals against St Lucie Mets might cost as much as $90.00 at the cheapest pricing. Single tickets to this Minor League Baseball game will cost around $43.00.
HOW TO BUY CHEAP CARDINALS VS METS TICKETS?
You no longer have to worry about finding cheap Cardinals VS Mets tickets. Every Mets-Cardinals game is included here, along with game timings and ticket costs. Know that tickets for this clash are always in great demand, but there are a few tactics we can use to assist you in saving money.
WHERE DO THE CARDINALS VS METS PLAY?
Those hoping to get a glimpse of Fans should be delighted regardless of the game's location since both clubs play in dynamic stadiums that emphasize the experience of their fans. Citi Field in Flushing, New York, serves as the home of the Mets, while Busch Stadium in St. Louis serves as the Cardinals' home.
WHEN DO THE CARDINALS VS METS PLAY AGAINST EACH OTHER THIS SEASON?
Baseball fans anticipate seeing a lot of action this season between the Cardinals and the Mets due to the intense rivalry between the two teams. You can see every regular season and playoff meeting between the Mets and Cardinals by looking through the event listings above.

Premium Seating offers a 100% Money-Back Guarantee on every ticket we sell.
We guarantee that your tickets will be authentic, valid for entry, and will arrive on time for your event - or your money back.
We strive to offer the best selection of upper, lower, and floor seating for your upcoming event. Know your getting a great deal on your next order!