100% guarantee that your tickets are authentic, the seats you ordered & arrive in time!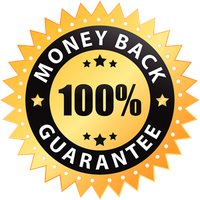 Cardinals Vs Marlins Tickets
Affordable Cardinals Vs Marlins Tickets are on sale now and all are 100% guaranteed.
CARDINALS VS MARLINS TICKETS
Purchase your Cardinals Vs Marlins tickets from our website to beat the competition. The St. Louis Cardinals (NL Central) and Miami Marlins (NL East) may not have a lot of hostility, but they are quite acquainted with one another. Whenever the two teams meet throughout the regular season, expect some heated arguments about who has the better record. Cardinals Vs Marlins tickets are a great way to see a game between the two storied franchises, which adds to the baseball game's intrigue. So hurry along and grab yours!
Fans will get the opportunity to watch legendary members of the St. Louis Cardinals, including Nick Wittgren, Jake Woodford, Iván Herrera, Nolan Arenado, Tommy Edman, and Andrew Knizner. Fans of the Miami Marlins can look forward to seeing several of their favorite players, like Avisail Garcia, Jess Sanchez, Jorge Soler, and Garrett Cooper, throughout the next season. Cardinals Vs Marlins tickets are available on our website. Both teams have a rich tradition of success in Major League Baseball (MLB) and a devoted following among their fans.
The Cards, on the other hand, have a richer heritage and history on the field. After winning their first World Series as the St. Louis Browns in 1886, it has seldom gone more than a decade without winning another or being a significant contender in the post-World War II era. There is a strong belief that the Cardinals will win games because of their accomplishment. Visit our website to get Cardinals Vs Marlins tickets and see one of the most iconic and successful MLB teams. We'll do the legwork, so you don't have to worry about paying more than you have to for Cardinals Vs Marlins tickets.
CARDINALS VS MARLINS TICKET PRICES AND GAME INFORMATION
HOW MUCH ARE ST LOUIS CARDINALS VS MIAMI MARLINS GAME TICKETS?
Cardinals Vs Marlins game tickets start at $ 15.00 for upper-level and outfield seats. As much as $8925.00 is being asked for a single seat to see the Seattle Mariners take on St Louis Cardinals and Miami Marlins. Visit our website to learn about VIP seating and other premium ticket options. The price of a single baseball ticket expects to cost around $90.69.
HOW TO BUY CHEAP CARDINALS VS MARLINS TICKETS?
To discover cheap Cardinals Vs Marlins tickets, go no further than our page. Here you can discover all the information you need to plan a trip to see these National League rivals in action.
WHERE DO THE CARDINALS VS MARLINS PLAY?
It doesn't matter where a Cardinals Vs Marlins game takes place; both clubs play in exciting stadiums that highly value the fan experience. Both the Cardinals and the Marlins have their home stadiums in St Louis, MO (Busch Stadium) and Miami, FL (Marlins Park).
WHEN DO THE CARDINALS VS MARLINS PLAY AGAINST EACH OTHER THIS SEASON?
Fans can expect to see these two squads face off regularly this season. Find all Cardinals Vs Marlins regular season and playoff games by checking out the event listings above. St. Louis Cardinals tickets are available for all games on the team's website.

Premium Seating offers a 100% Money-Back Guarantee on every ticket we sell.
We guarantee that your tickets will be authentic, valid for entry, and will arrive on time for your event - or your money back.
We strive to offer the best selection of upper, lower, and floor seating for your upcoming event. Know your getting a great deal on your next order!