100% guarantee that your tickets are authentic, the seats you ordered & arrive in time!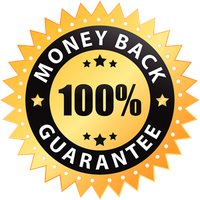 Cardinals Vs Braves Tickets
Affordable Cardinals Vs Braves Tickets are on sale now and all are 100% guaranteed.
CARDINALS VS BRAVES TICKETS
Get your Cardinals VS Braves tickets now to experience one of MLB's oldest and most established teams. The Atlanta Braves and St. Louis Cardinals have a special rivalry in the playoffs. Although both teams have been members of the National League for a considerable time, they have never been placed in the same division since the beginning of division play in 1969. As a result, there have been no head-to-head battles for the title of division champion. These Cardinals VS Braves tickets are expected to be in great demand, but we can guarantee that you will be seated in a favorable location for the game at a reasonable price.
There have been three other wild card playoffs between the Atlanta Braves (NL East) and St. Louis Cardinals (NL Central), but none equal to the one-game Wild Card Playoff in 2012. The Braves were humiliated in a now-famous game when an umpire ruled an infield fly rule despite the ball being far out of the infield. To vent their disappointment, Atlantans tossed bottles onto the field in protest of the Cardinals' victory, partly due to a faulty call. For sports enthusiasts, Cardinals VS Braves tickets are a must-have. We're here to help if you're in a bind. All you have to do is choose a game date, and we'll discover the most affordable Cardinals VS Braves tickets available for that game.
Legendary members of the St. Louis Cardinals, such as Dakota Hudson, Andre Pallante, Andrew Knizner, Brendan Donovan, and Paul Goldschmidt, will be there beside them. On the roster of the Atlanta Braves will be players like Ian Anderson, Kenley Jansen, Orlando Arcia, Matt Olson, and William Contreras. Those two teams are responsible for some of the most memorable baseball events in history. Cardinals VS Braves tickets are available here if you want to attend a game in person.
CARDINALS VS BRAVES TICKET PRICES AND GAME INFORMATION
HOW MUCH ARE ST LOUIS CARDINALS VS ATLANTA BRAVES GAME TICKETS?
Prices for the Cardinals VS Braves game tickets start at $25.00 for upper-level and outfield seats. Up to $620.00 is the highest ticket price for the St. Louis Cardinals VS Atlanta Braves game. Check out our website to see if we have VIP seats and other premium ticket alternatives. A single baseball ticket can expect to cost around $106.00.
HOW TO BUY CHEAP CARDINALS VS BRAVES TICKETS?
You'll likely be happy if you're looking for cheap Cardinals VS Braves tickets. You've found the right place, and that's all that matters. Regular-season and playoff games may be found here, along with information on when and where you can buy tickets.
WHERE DO THE CARDINALS VS BRAVES PLAY?
Regardless of where the Cardinals VS Braves game takes place, fans can expect a high-energy, fan-focused atmosphere at both stadiums. SunTrust Park is the home of the Atlanta Braves, whereas Busch Stadium is the home of the St. Louis Cardinals.
WHEN DO THE CARDINALS VS BRAVES PLAY AGAINST EACH OTHER THIS SEASON?
During the season, fans can expect to see these two clubs square off against one other. All regular season and playoff games between the Braves and Cards are listed above.

Premium Seating offers a 100% Money-Back Guarantee on every ticket we sell.
We guarantee that your tickets will be authentic, valid for entry, and will arrive on time for your event - or your money back.
We strive to offer the best selection of upper, lower, and floor seating for your upcoming event. Know your getting a great deal on your next order!