100% guarantee that your tickets are authentic, the seats you ordered & arrive in time!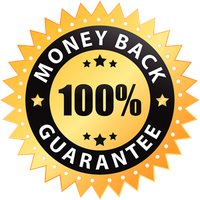 California Vs Nevada Tickets
Affordable California Vs Nevada tickets are on sale now! California Vs Nevada tickets are all authentic and 100% guaranteed.
CALIFORNIA VS NEVADA TICKETS
Purchase California Vs Nevada tickets today and become a supporter of the team you believe in. California Golden Bears Football against Nevada Wolf Pack Football is a must-see, and you won't be disappointed if you go in person. This game could be won by either of the teams, regardless of how they compare statistically. If you want to watch the game that has produced football legends, get California Vs Nevada tickets now!
As a member of the collegiate football ranks, the Nevada Wolf Pack is an official representative of the University of Nevada, Reno (sometimes referred to as "Nevada"). As a member of Division I's Football Bowl Subdivision, Nevada Wolf Pack participates in Mountain West Conference. On October 23, 1909, Mackay Stadium was inaugurated as the Wolf Pack's home field. Since then, it has been relocated to the north end of the university's campus in Reno. While the University of California, Berkeley is represented in collegiate football competition by the California Golden Bears football team, which competes in the NCAA Division I FBS as a member of the Pac-12 Conference and at the level of FBS. The team's home games are held at California Memorial Stadium and are helmed by Justin Wilcox. Take advantage of our California Vs Nevada tickets and witness one of the NCAA's fiercest rivalries in action.
California Golden Bears football players like; Jack Plummer, DeCarlos Brooks, and Jaydn Ott are among the others confirmed to play. This season, many Nevada Wolf Pack Football supporters are excited to see returning players like Jake Barlage, Jonah Chong, Baylor Horning, and Jacques Badolato-Birdsell. They have made significant contributions to the club over the last several years. Get ready to root on the Wolf pack with California Vs Nevada tickets from our website. Fans can still find California Vs Nevada tickets for home games at this legendary facility. So hurry up and buy yours today!
CALIFORNIA VS NEVADA TICKET PRICES AND GAME INFORMATION
HOW MUCH ARE CALIFORNIA GOLDEN BEARS FOOTBALL VS NEVADA WOLF PACK FOOTBALL GAME TICKETS?
Fans may get California Vs Nevada game tickets at California Memorial Stadium for as low as $25 in the upper deck. For a game against Nevada, the most expensive seats in the house at California Memorial Stadium would set you back up to $1312. The average ticket price for this NCAA football game is for $143.
HOW TO BUY CHEAP CALIFORNIA VS NEVADA TICKETS?
Only on our website can you get cheap California Vs Nevada tickets. Our website is the best place to get California Vs Nevada tickets and see an exciting NCAA game between two of the best teams in the country. We can assist you in selecting the best time and location for your game day experience.
WHERE DO THE CALIFORNIA VS NEVADA PLAY?
Fans in either California or Nevada will have a nice time regardless of where the game is played since both teams have a strong sense of school pride and a fun environment leading up to the game. Berkeley, California's California Memorial Stadium hosts the home games. Nevada Football, on the other side, plays its home games at Mackay Stadium in Reno, Nevada.
WHEN DO THE CALIFORNIA VS NEVADA PLAY AGAINST EACH OTHER THIS SEASON?
This season will see a lot of California and Nevada against each other. NCAA football regular season and postseason games featuring UCF at Memphis are listed above.
To see the whole collection of UCF football tickets, visit our tickets page. Memphis football tickets may be found on our ticket website.

Premium Seating offers a 100% Money-Back Guarantee on every ticket we sell.
We guarantee that your tickets will be authentic, valid for entry, and will arrive on time for your event - or your money back.
We strive to offer the best selection of upper, lower, and floor seating for your upcoming event. Know your getting a great deal on your next order!