100% guarantee that your tickets are authentic, the seats you ordered & arrive in time!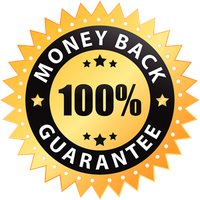 Bulls Vs Pistons Tickets
Affordable Bulls Vs Pistons Tickets are on sale now! Bulls Vs Pistons tickets are all authentic and 100% guaranteed.
BULLS VS PISTONS TICKETS
Chicago Bulls and Detroit Pistons are professional American basketball teams based in Chicago and Detroit. They play in the National Basketball Association (NBA) as a part of the eastern conference, the central division. Whether you want to cheer on your favorite team or enjoy some great basketball action, get your Bulls vs Pistons tickets today and be there when it all happens. It is a great opportunity for you to see two of the best teams in the league go at it.
The two teams have met in the playoffs numerous times, with each coming out on top. Getting the Bulls vs Pistons tickets would be the right choice if you want to root for your favorite players right from the audience. Saben Lee and Cory Joseph are some of the top players in Detroit Pistons, whereas the Chicago Bulls are also on the top of their game with players like Derrick Jones Jr. and Coby White. Get your Bulls or Lakers tickets to watch your favorite team play live today.
If you're looking for Bulls vs Pistons tickets, get ready to enjoy a game packed with action and excitement. With both teams playing at the top of their respective games, it's no wonder this rivalry is so popular among fans. Many people like to watch these games live because they offer an opportunity to see some of the best players in action at once. With the Bulls vs Pistons tickets, you can cheer on both teams and watch them play live.
BULLS VS PISTONS TICKET PRICES AND GAME INFORMATION
HOW MUCH ARE CHICAGO BULLS VS DETROIT PISTONS GAME TICKETS?
The Bulls vs Pistons game tickets can cost around $116, but they can go for as low as $17. The ticket cost can differ due to various reasons like the day, date, location, weather, or the players involved in the game. The Chicago Bulls and Detroit Pistons are both great and guaranteed to provide you with quality entertainment. Both teams have been perennial contenders and are always expected to make it far in the playoffs.
HOW TO BUY CHEAP BULLS VS PISTONS TICKETS?
The NBA is one of the most popular sports in the world, and it is not hard to see why. The game is fast-paced and exciting, with players running up and down the court for the ball. If you want to see your favorite player perform live and win their first game as a member of their new team, don't miss out on the chance to do so when you attend this game.
WHERE DO THE BULLS VS PISTONS PLAY?
The Chicago Bulls play their games at United Center in Chicago, whereas the Detroit Pistons play their home games at Little Caesar's arena in midtown. The Bulls vs Pistons game happens at any of the two venues. Be sure to check our website for more details on the game schedule and the venue
WHEN DO THE BULLS VS PISTONS PLAY AGAINST EACH OTHER THIS SEASON?
The Bulls vs Nets game happens a few times in the NBA season. If you want to catch them in action, then get your Bulls vs Pistons tickets today! You can get tickets for all your favorite teams at the moment, so you can be sure to find a game that suits you.

Premium Seating offers a 100% Money-Back Guarantee on every ticket we sell.
We guarantee that your tickets will be authentic, valid for entry, and will arrive on time for your event - or your money back.
We strive to offer the best selection of upper, lower, and floor seating for your upcoming event. Know your getting a great deal on your next order!