100% guarantee that your tickets are authentic, the seats you ordered & arrive in time!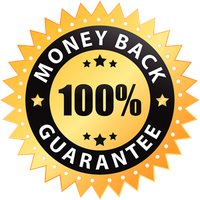 Bucks Vs Nets Tickets
Affordable Bucks Vs Nets Tickets are on sale now! Bucks Vs Nets tickets are all authentic and 100% guaranteed.
BUCKS VS NETS TICKETS
Milwaukee Bucks and Brooklyn Nets are professional American basketball teams based in Milwaukee and the New York City borough of Brooklyn. They play in the National Basketball Association (NBA) as a part of the eastern conference, central division, and Atlantic division of the eastern conference. Fans who want to catch an exciting game between these two teams should buy Bucks VS Nets tickets today!
You can be sure of going home with some cool Bucks VS Nets tickets as this is one of the most popular events in the market. It will be an opportunity for you to watch some of the best players in the world compete against each other in front of their fans. The Milwaukee Bucks have a great selection of players like Jordan Nwora and Jevon Carter. The Brooklyn Nets are not far behind as they have some exceptionally talented players like Kyrie Irving and Kevin Durant. Get Bucks VS Nets tickets today if you want to see these stars in action.
If you want to attend an exciting basketball game, get your Bucks VS Nets tickets today! You will be guaranteed a great time at this game, so don't miss out! The game is going to be a good one and one that you should not miss out on. It will be an exciting game because both teams have been playing well recently. The two teams have won two straight games against each other, which means they know how to win when it matters most, so get your Bucks VS Nets tickets today! It is going to be an amazing experience and one that you will never forget.
BUCKS VS NETS TICKET PRICES AND GAME INFORMATION
HOW MUCH ARE MILWAUKEE BUCKS VS BROOKLYN NETS GAME TICKETS?
Bucks VS Nets game tickets can cost around $136, but they can go as low as $35. The ticket cost can differ due to various reasons like the day, date, location, weather, or the players involved in the game. If you are a basketball fan, there is no better time than now to get your hands on some Bucks VS Nets tickets. Both teams are excellent, and you are assured of having an amazing time at the game.
HOW TO BUY CHEAP BUCKS VS NETS TICKETS?
If you are looking for an affordable game ticket, you are right. We have the tickets here and offer them at the best prices. It would be best if you bought Bucks VS Nets tickets in advance because it can be difficult for everyone to get hold of them later. Head to our website to get your hands on Cheap Bucks VS Nets tickets. One thing's for sure: You'll be in for a treat when you watch this game.
WHERE DO THE BUCKS VS NETS PLAY?
The Milwaukee Bucks play at Fiserv Forum in Milwaukee, whereas the Brooklyn Nets play at the Barclays Center. The Bucks VS Nets game can take place at either of the two venues. The NBA is a huge draw for fans of all ages. If you want to attend a thrilling basketball game with your friends, get Bucks VS Nets tickets today.
WHEN DO THE BUCKS VS NETS PLAY AGAINST EACH OTHER THIS SEASON?
The Bucks VS Nets game happens a few times each season. Both the teams have been consistent in their performances and are looking to perform exceptionally well against their opponents. This season so get your Milwaukee Bucks VS Brooklyn Nets tickets already!

Premium Seating offers a 100% Money-Back Guarantee on every ticket we sell.
We guarantee that your tickets will be authentic, valid for entry, and will arrive on time for your event - or your money back.
We strive to offer the best selection of upper, lower, and floor seating for your upcoming event. Know your getting a great deal on your next order!