100% guarantee that your tickets are authentic, the seats you ordered & arrive in time!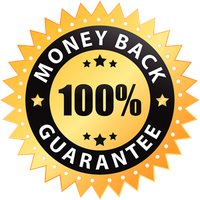 Brewers Vs Tigers Tickets
Affordable Brewers Vs Tigers Tickets are on sale now and all are 100% guaranteed.
BREWERS VS TIGERS TICKETS
It is good news for MLB fans to know that the Brewers will be facing off against the Tigers this season! And to be able to go to one of their games, you should check out our website for Brewers vs Tigers tickets, as all the information is available over there!
The Milwaukee Brewers and the Detroit Tigers are American professional baseball teams based in Milwaukee and Detroit, respectively. They are both members of the National League Central division and the American League Central division, respectively, in Major League Baseball. Get the Brewers vs Tigers tickets from our website right now if you want to experience a lifetime by watching your teams play live in front of you!
When Willy Adames of the Milwaukee Brewers steps into the game arena, with his best foot forward, he sets the entire stadium in awe of him! Players cannot stop but cheer for the team's victory as they put their complete trust in the players. And when Jackson Jobes of the Detroit Tigers comes forward, we can see a similar reaction from the fans. To get a chance to meet your favorite players and watch them play live, you should get the Brewers vs Tigers tickets from our website right now!
Different types of Brewers vs Tigers tickets are also available on our website for you to choose and buy from!
So what are you waiting for? Go and get the Brewers vs Tigers tickets right now!
BREWERS VS TIGERS TICKET PRICES AND GAME INFORMATION
HOW MUCH ARE MILWAUKEE BREWERS VS DETROIT TIGERS GAME TICKETS?
Prices for Brewers vs Tigers game tickets typically start at around $16 and go up to $49. You should expect prices to fluctuate depending on a variety of things like when you are buying the tickets, what seats you want, in which the games are being played, etc. If you want to get the best tickets, we recommend purchasing them as quickly as possible since they grow more expensive as the game day approaches.
HOW TO BUY CHEAP BREWERS VS TIGERS TICKETS?
Every fan wishes to find the ideal cheap Brewers vs Tigers tickets, but it is an uncommon occurrence. Because the tickets sell out so rapidly, you may miss out on the best deals. But now you don't have to be concerned because we have cheap Brewers vs Tigers tickets available for purchase on our website! So, what do you have to lose? Take advantage of this opportunity to save money right now!
WHERE DO THE BREWERS VS TIGERS PLAY?
The Tigers could face the Brewers at American Family Field, the Brewers' home stadium. The game might occur at Comerica Park, the Tigers' home stadium. We are confident that the players will make your time worthwhile wherever the game takes place! So go ahead and get your tickets on our website!
WHEN DO THE BREWERS VS TIGERS PLAY AGAINST EACH OTHER THIS SEASON?
The Brewers vs Tigers games will take place this season like they do every year, and you should start getting psyched about witnessing some of the best games of your life! Check out our website for more information on the dates and location and full game schedules that are constantly updated.

Premium Seating offers a 100% Money-Back Guarantee on every ticket we sell.
We guarantee that your tickets will be authentic, valid for entry, and will arrive on time for your event - or your money back.
We strive to offer the best selection of upper, lower, and floor seating for your upcoming event. Know your getting a great deal on your next order!