100% guarantee that your tickets are authentic, the seats you ordered & arrive in time!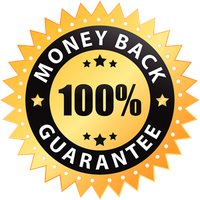 Brewers Vs Padres Tickets
Affordable Brewers Vs Padres Tickets are on sale now and all are 100% guaranteed.
BREWERS VS PADRES TICKETS
The Milwaukee Brewers and the San Diego Padres are both Major League Baseball (MLB) teams that compete in the National League Central and West divisions, respectively. Their games will be happening in this year's MLB season, and you should now get excited to go to some of the best games this season! For Brewers vs Padres ticket details, visit our website now!
The Milwaukee Brewers' Hunter Renfroe competing against the San Diego Padres' Nick Martinez is a treat to watch. Both the players use their specific defensive and attacking game styles to make their teams reach the winning heights! To see this all in a live game, get the Brewers vs Padres tickets from our website!
The atmosphere of a game arena is always very close to the hearts of the fans because we see them chanting for their teams' victory, shedding happy tears at their teams' success, and just having the best times of their lives! We know you might also want to experience this, and for that, you must get the Brewers vs Padres tickets from our website at the best prices!
Getting the best seats at the stadium is difficult; we know your struggle. And this is why different types of Brewers vs Padres tickets will be available on our website to get the most suitable ones for yourself and your friends and family.
So please do not waste any more time and grab Brewers vs Padres tickets from our website before they get sold out!
BREWERS VS PADRES TICKET PRICES AND GAME INFORMATION
HOW MUCH ARE MILWAUKEE BREWERS VS SAN DIEGO PADRES GAME TICKETS?
Brewers vs Padres game tickets currently average at $45, and the starting price is around $10. You can get tickets at varying prices depending upon what your preferences are. Whether you want a specific seat at the venue or a specific game venue or buy the tickets at a certain time, the price will vary. To get tickets at the best prices in the market, you should visit our website and get them!
HOW TO BUY CHEAP BREWERS VS PADRES TICKETS?
If you have missed a certain timeline, it is a struggle to get cheap Brewers vs Padres tickets online. Still, you need not worry about that anymore because cheap Brewers vs Padres game tickets are available on our website at all times! However, time is still crucial because the tickets sell out quickly, and if you want to save some money by buying cheap tickets, you should get them as soon as the tickets go live!
WHERE DO THE BREWERS VS PADRES PLAY?
American Family Park, which is the Brewers' home arena, is one of the venues where a Brewers vs Padres game may happen. And another venue is the Padres' home arena, the Petco Park. Whatever venue is chosen for the game, it is indeed a fact that the game will be a huge success and you will have a lot of fun!
WHEN DO THE BREWERS VS PADRES PLAY AGAINST EACH OTHER THIS SEASON?
Like in every MLB season, Brewers vs Padres will play against each other in this year's season and give the audience one of the best performances. We have updated a detailed game schedule with specific game dates for Brewers vs Padres games, so go and check that out on our website if you want further details!

Premium Seating offers a 100% Money-Back Guarantee on every ticket we sell.
We guarantee that your tickets will be authentic, valid for entry, and will arrive on time for your event - or your money back.
We strive to offer the best selection of upper, lower, and floor seating for your upcoming event. Know your getting a great deal on your next order!