100% guarantee that your tickets are authentic, the seats you ordered & arrive in time!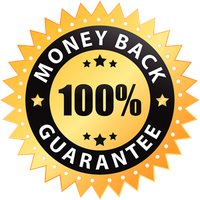 Brewers Vs Diamondbacks Tickets
Affordable Brewers Vs Diamondbacks Tickets are on sale now and all are 100% guaranteed.
BREWERS VS DIAMONDBACKS TICKETS
The Milwaukee Brewers and the Arizona Diamondbacks are professional baseball teams from the United States. The Milwaukee Brewers are members of the National League Central division, whereas the Arizona Diamondbacks are a member of the National League West division. The games have amazing players on each side, and you should get the Brewers vs Diamondbacks tickets from our website right now to go down memory lane and relive your baseball memories!
Although we don't talk about rivalries much, they are still one of the major things that fans follow for their favorite teams. Seeing the rivalry between Luis Urias from the Milwaukee Brewers and Josh Rojas from the Arizona Diamondbacks creates such an intense atmosphere at the stadium, and the game becomes even more interesting! To watch these rivalries and more life, you can get the Brewers vs Diamondbacks tickets from our website!
Since you may have different preferences about what kind of seats you may want at the stadium, we have different options of Brewers vs Diamondbacks tickets available for you as well!
Also, experiencing all the different phases of emotions when watching a live game at the stadium does not even compare to 1% of what you feel when you are watching them on TV. So to gain this experience, get the Brewers vs Diamondbacks tickets from our website!
The Brewers vs Diamondbacks tickets sell out quickly, so don't wait any longer and get yours now!
BREWERS VS DIAMONDBACKS TICKET PRICES AND GAME INFORMATION
HOW MUCH ARE MILWAUKEE BREWERS VS ARIZONA DIAMONDBACKS GAME TICKETS?
Are you a die-hard supporter of the Milwaukee Brewers or the Arizona Diamondbacks? If you're a fan of either club and want to know how much Brewers vs Diamondbacks game tickets cost, you've come to the correct place! A Brewers vs Diamondbacks game ticket costs roughly $13 right now, and you can expect prices to rise to around $41. Prices may change based on various circumstances, but you'll find the greatest deals on our website!
HOW TO BUY CHEAP BREWERS VS DIAMONDBACKS TICKETS?
If you're seeking a way to enjoy the games while saving money, you can buy cheap Brewers vs Diamondbacks tickets directly from our website. We understand how frustrating it may be to continuously search the internet for inexpensive tickets, especially if you are a college student with restricted time. But don't worry; we've made it our mission to keep you informed about cheap Brewers vs Diamondbacks tickets on our website!
WHERE DO THE BREWERS VS DIAMONDBACKS PLAY?
The Brewers may face the Diamondbacks at American Family Park or face each other at Chase Field, the Diamondbacks' home stadium. Both stadiums are large, with various seating options and a pleasant atmosphere. All of this guarantees that you will have a great time at the games!
WHEN DO THE BREWERS VS DIAMONDBACKS PLAY AGAINST EACH OTHER THIS SEASON?
Every MLB season, the Brewers face off against the Diamondbacks, and this year will be no different. For more information on the game dates, please visit our website, where we have a thorough Brewers vs Diamondbacks game schedule that is constantly updated.

Premium Seating offers a 100% Money-Back Guarantee on every ticket we sell.
We guarantee that your tickets will be authentic, valid for entry, and will arrive on time for your event - or your money back.
We strive to offer the best selection of upper, lower, and floor seating for your upcoming event. Know your getting a great deal on your next order!