100% guarantee that your tickets are authentic, the seats you ordered & arrive in time!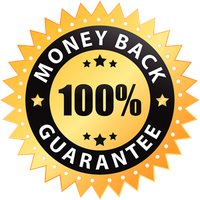 Braves Vs Yankees Tickets
Affordable Braves Vs Yankees Tickets are on sale now and all are 100% guaranteed.
BRAVES VS YANKEES TICKETS
If you are an MLB fan, have been watching baseball games between competitive teams, or have played baseball in your life, you must know the excitement that comes with every new MLB season. This year, the Braves will play several games against the Yankees, so go and get the Braves VS Yankees tickets from our website now!
The Atlanta Braves and the New York Yankees are professional baseball teams in the United States. In Major League Baseball, the Braves are a part of the National League East division, whereas the Yankees are a member of the American League East division. Both teams are fantastic in their respective games, so grab your Braves VS Yankees tickets from our website immediately!
Freddie Freeman from the Atlanta Braves and Tim Locastro from the New York Yankees are some of the most amazing players in the MLB commission. They will make going to one of their games worth it for you! So to watch them play live, get the Braves VS Yankees tickets from our website now!
We also know that everyone has several preferences about the type of seats they may want at the venue, the type of facilities, and so much more. This is why different types of Braves VS Yankees tickets are now available on our website!
So get the Braves VS Yankees tickets now and let the fun games begin!
BRAVES VS YANKEES TICKET PRICES AND GAME INFORMATION
HOW MUCH ARE ATLANTA BRAVES VS NEW YORK YANKEES GAME TICKETS?
Prices for Braves VS Yankees games tickets typically start at $30 and average about $65. The cost varies depending on a variety of things such as the sort of seats you desire, the date of the game, when you purchase the tickets, and so on. You should check out our website if you want to get tickets at the best prices on the market! We know you will definitely have a good time at the games, so go and get the tickets now!
HOW TO BUY CHEAP BRAVES VS YANKEES TICKETS?
You must have struggled to get the ideal cheap Braves VS Yankees tickets online and may have been unsuccessful. But today, we've made it our mission to provide you with affordable Braves VS Yankees tickets on our website, so you won't have to worry about your wallet! We know that being an MLB enthusiast, you might want to go to every game, so get tickets for your friends and family at a lesser price than the competition and enjoy the game!
WHERE DO THE BRAVES VS YANKEES PLAY?
The games between the Braves and the Yankees occur at Truist Park or Yankee Stadium, depending on which team is playing. It is a well-known fact that no matter where the games occur, everyone has a great time! So go ahead and order your tickets right now from our website!
WHEN DO THE BRAVES VS YANKEES PLAY AGAINST EACH OTHER THIS SEASON?
The Braves and Yankees will face off against each other again this season like they do every year. Our website now has a full breakdown of all the game dates and timetables, so go check it out if you want more information about the upcoming games!

Premium Seating offers a 100% Money-Back Guarantee on every ticket we sell.
We guarantee that your tickets will be authentic, valid for entry, and will arrive on time for your event - or your money back.
We strive to offer the best selection of upper, lower, and floor seating for your upcoming event. Know your getting a great deal on your next order!