100% guarantee that your tickets are authentic, the seats you ordered & arrive in time!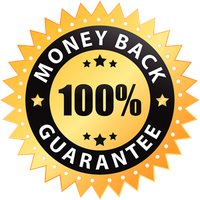 Braves Vs Nationals Tickets
Affordable Braves Vs Nationals Tickets are on sale now and all are 100% guaranteed.
BRAVES VS NATIONALS TICKETS
Are you ready to see the Atlanta Braves and Washington Nationals take the field? We most definitely are! Baseball season is upon us, and Braves vs Nationals tickets are finally available on our website!
For most of us baseball fans, the game has become a way of life – the excitement, the exhilaration; the edge-of-your-seat feeling is something you cannot beat. Both teams, the Atlanta Braves and the Washington Nationals, compete within Major League Baseball (MLB) and are members of the East Division of the National League (NL). Games between teams in the same division are always intense as both fight for the glory of being the winning team of the division. If you are a baseball fan, you cannot miss out – get your Braves vs Nationals tickets today!
More than anything else, fans are excited to witness the rivalry between Matt Olson of the Atlanta Braves and Stephen Strasburg of the Washington Nationals. The rivalry between the two players makes the game thrilling and leaves fans looking forward to the next game. Both players have immense talent that comes out on the field; purchase your Braves vs Nationals tickets to see them in action!
Remember that Braves vs Nationals tickets only go on sale a few times a year, so make sure to get yours ASAP – we don't expect them to last very long! All you have to do is log on to our website, your Braves vs Nationals tickets are just a click away!
BRAVES VS NATIONALS TICKET PRICES AND GAME INFORMATION
HOW MUCH ARE ATLANTA BRAVES VS WASHINGTON NATIONALS GAME TICKETS?
Braves vs Nationals game tickets cost around $64 per person, while the lowest price you can find is $14. Although we always promise to give you the best price on our website, you can try lowering the cost by purchasing tickets for games that are on weekdays or for seats that are further away from the field – you will have the same great experience either way!
HOW TO BUY CHEAP BRAVES VS NATIONALS TICKETS?
You can buy cheap Braves vs Nationals tickets on our website. As mentioned before, we always promise to give you the best price; we promise our customers the best value for their money. Our payment process is completely transparent, and you will not be charged anything extra from the price that is presented to you at checkout. We can assure you that we offer the best prices compared to any other ticketing website out there!
WHERE DO THE BRAVES VS NATIONALS PLAY?
Since 2017, the Atlanta Braves' home field has been Truist Park, located in Cumberland, Georgia, while the Washington Nationals have been playing at Nationals Park, located in Washington, DC, since 2008. When you are planning to attend a Braves vs Nationals game, keep in mind that the game can be held at any two of the locations – both are stunning and iconic!
WHEN DO THE BRAVES VS NATIONALS PLAY AGAINST EACH OTHER THIS SEASON?
Both teams play against each other a few times throughout the season. To find the exact dates, you can either visit our Atlanta Braves game tickets page or our Washington Nationals game tickets page. To look at events happening in the area, you can visit our events in Atlanta or events in Washington, DC pages.

Premium Seating offers a 100% Money-Back Guarantee on every ticket we sell.
We guarantee that your tickets will be authentic, valid for entry, and will arrive on time for your event - or your money back.
We strive to offer the best selection of upper, lower, and floor seating for your upcoming event. Know your getting a great deal on your next order!