100% guarantee that your tickets are authentic, the seats you ordered & arrive in time!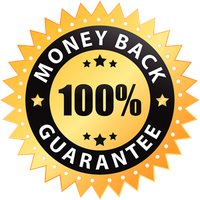 Blue Jays Vs Rays Tickets
Affordable Blue Jays Vs Rays Tickets are on sale now and all are 100% guaranteed.
BLUE JAYS VS RAYS TICKETS
With Blue Jays vs Rays tickets now available on our website, you can now get ready to watch your favorite teams play live on the field! After a year, the Toronto Blue Jays and the Tampa Bay Rays are ready to battle it out for victory – it's an exciting time in the world of baseball!
Both teams compete within Major League Baseball (MLB) and are a part of the East Division of the American League (AL). The competition between the Toronto Blue Jays and the Tampa Bay Rays can get intense as they fight it out to be the victorious team within the same division of the AL. All their games are buzzing with excitement and that edge-of-your-seat feeling; you'd really be missing out if you do not get your Blue Jays vs Rays tickets!
Baseball is incomplete without a good player rivalry; the one between Alek Manoah of the Blue Jays and Corey Kluber of the Rays beats all the others! The true feeling of intensity that stems from these rivalries can only be experienced if you attend a live game – watching on TV will never give you the real feel. So what are you waiting for? Get your Blue Jays vs Rays tickets before they're all gone!
Blue Jays vs Rays tickets only go on sale once a year, and they are almost always sold out whenever they do. Our website has just received a fresh batch of Blue Jays vs Rays tickets – get them while you still can!
BLUE JAYS VS RAYS TICKET PRICES AND GAME INFORMATION
HOW MUCH ARE TORONTO BLUE JAYS VS TAMPA BAY RAYS GAME TICKETS?
The price for Blue Jays vs Rays game tickets is $43, while the lowest price you can get them for is $20.
When buying a ticket, remember that things such as game day (weekend or weekday) and seat selection can influence the price.
If you are looking for a more exclusive experience, you can also choose to purchase a premium ticket for such games; however, they will cost you well over the average price.
HOW TO BUY CHEAP BLUE JAYS VS RAYS TICKETS?
You can buy cheap Blue Jays vs Rays tickets on our website for as low as $20. But you must hurry – tickets with a price as low as this won't last very long. We recommend getting your tickets sooner rather than later to avoid the situation of not being able to get one.
Whichever ticketing website you stumble upon, it will only make you realize that we are the one with the best prices!
WHERE DO THE BLUE JAYS VS RAYS PLAY?
The Toronto Blue Jays have been playing at their home field, Rogers Center in Toronto, Ontario, since 1989; while the Tampa Bay Rays have been playing at Tropicana Field in St Petersburg, Florida, since 1998. No matter which venue you end up going to, we can assure you that you will have a great time!
WHEN DO THE BLUE JAYS VS RAYS PLAY AGAINST EACH OTHER THIS SEASON?
The Toronto Blue Jays and the Tampa Bay Rays are scheduled to play against each other many times across the season. You can check out our Blue Jays tickets page or our Rays tickets page to see the exact dates; our pages are updated every time new ones are announced.

Premium Seating offers a 100% Money-Back Guarantee on every ticket we sell.
We guarantee that your tickets will be authentic, valid for entry, and will arrive on time for your event - or your money back.
We strive to offer the best selection of upper, lower, and floor seating for your upcoming event. Know your getting a great deal on your next order!